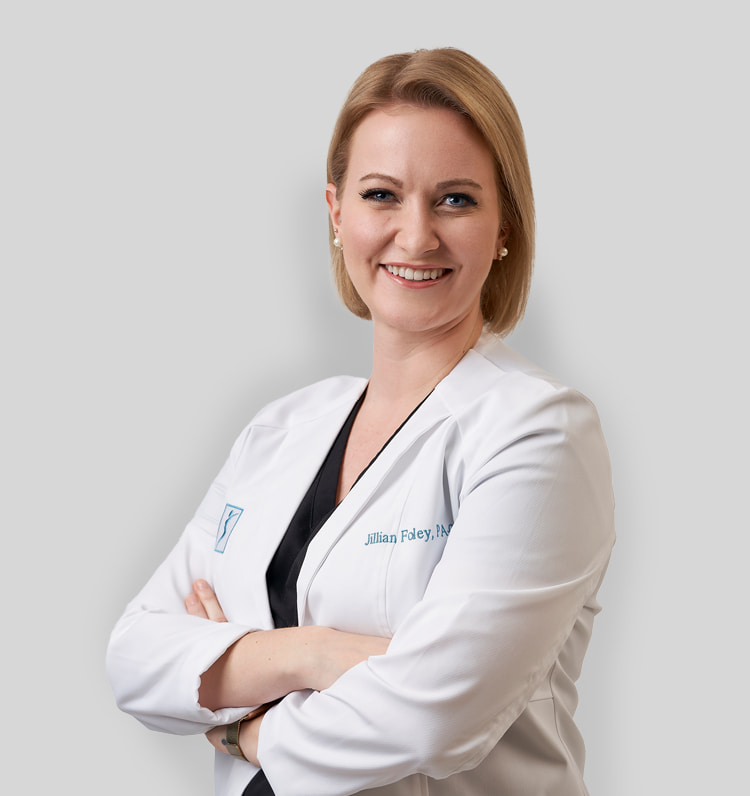 Jillian Ranker, PA-C
Aesthetic Physician Assistant
Jillian has been passionately practicing as a physician assistant for 6 years. She was born and raised outside of Pittsburgh and made the move to Maryland in 2020, at which point she took the leap into aesthetic medicine. Prior to working with Dr. Mess and her team, Jillian originally started as a hospitalist and then spent a few years practicing in an urgent care setting. Jillian completed her undergraduate degree at Allegheny college in 2013 with a major in Neuroscience and a minor in Dance and Movement Studies. She went on to get her Masters of Physician Assistant Studies at the Philadelphia College of Osteopathic Medicine in 2016. Jillian always knew that she wanted to ultimately transition into aesthetic medicine as she has a strong passion for skin care and knows firsthand the effect that not feeling comfortable in your own skin can have on one's self esteem. She has trained in numerous settings and courses to prepare her for her current position. She loves helping her patients gain confidence and wants everyone to quite literally love the skin they're in. Her favorite treatments include dermal filler for the instant gratification and joy it brings patients, as well as the Halo laser for the overall "glow up" that her patients rave about later. In her free time, Jillian loves spending time with her husband and family, traveling, playing outside with her dogs, and dancing anywhere she can find music. She finds great joy establishing relationships with each of her patients and practices by the motto that she always treats every person the way she would want her family to be treated!
---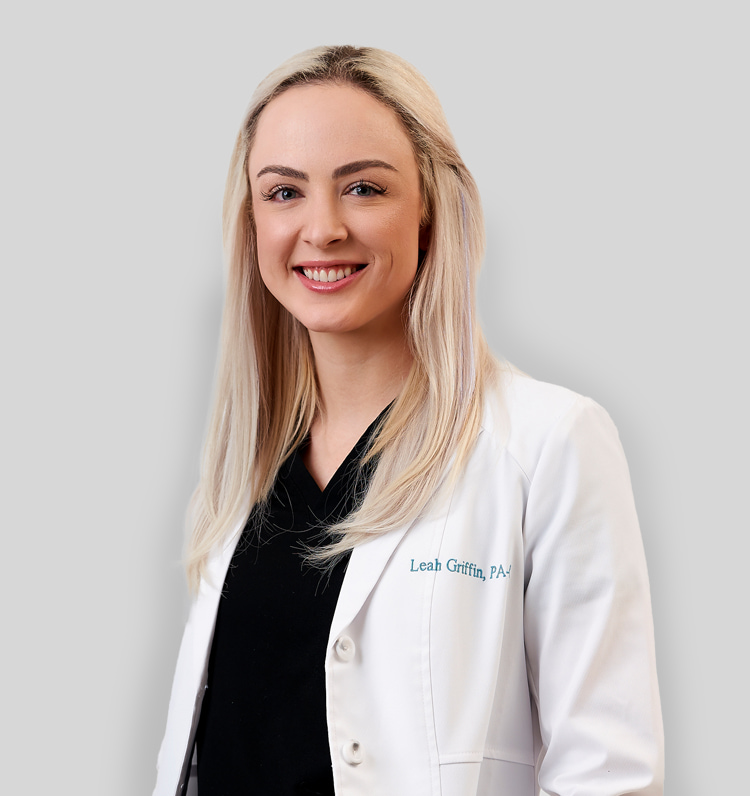 Leah Griffin, PA-C
Aesthetic & Surgical Physician Assistant
Leah is excited to be holding her first job in medicine with Dr. Mess and her staff for over a year now. She also hails from Pittsburgh, PA. She graduated with a Bachelors of Science from Mercyhurst University, where she was the captain and an active member of their prestigious NCAA rowing team. After college, she attended Chatham University and graduated with her Masters in Physician Assistant Studies in 2020. Immediately after graduating, Leah made the move to Maryland to join Dr. Mess and has been loving aesthetics and plastic surgery ever since! She performs all of our nonsurgical procedures and additionally is a vital part of the surgical team, acting as a first assist for Dr. Mess in the OR. Leah's favorite treatments in the office include toxin injections, dermal fillers, and laser skin resurfacing for the anti-aging benefits that they all provide; she is always looking to help her patients age more gracefully. When she's not in the office, she enjoys attending concerts, traveling to visit friends, and cuddling up on the couch with her cat. Leah's primary goal is to provide natural, stunning results for every single patient. She believes that everyone deserves to feel confident in their own skin, and she makes it her mission to empower people to feel like their best and most authentic selves by enriching their natural beauty!
---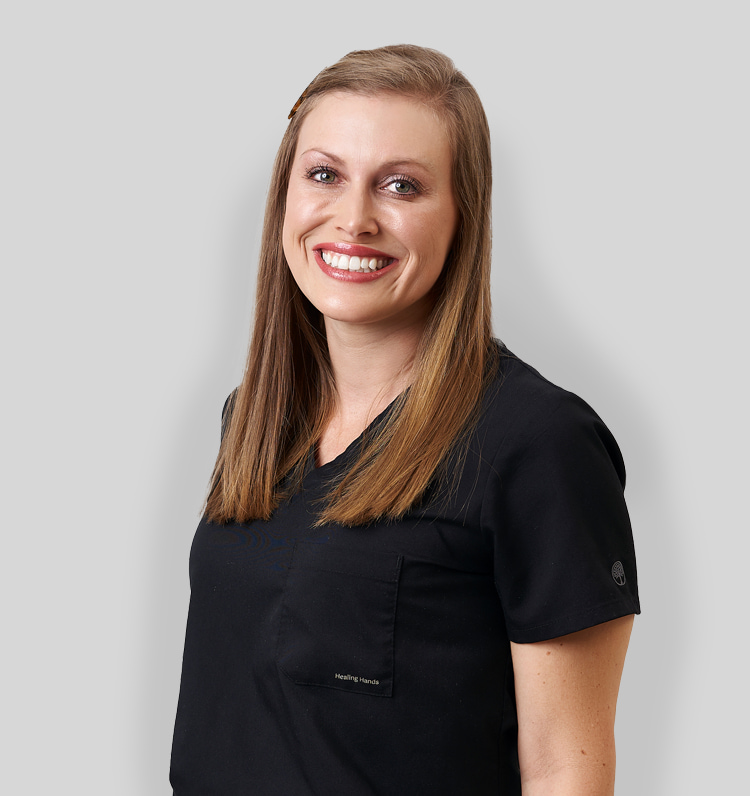 Blair Rohan, BSN
Aesthetic & Surgical Nurse
Blair has been providing compassionate, quality care as a nurse in the medical field for over 12 years. She is a Maryland native, having grown up just down the road in Anne Arundel County. Since graduating from Towson University in 2008 with a Bachelors of Science in Nursing, Blair has worked as a NICU RN with experience being on the delivery team, neonatal transport team and as a charge nurse. She started her aesthetics journey with Dr. Mess upon moving back to MD in early 2021 and works with both surgical and nonsurgical patients. She has completed multiple trainings to expand her knowledge and skills of all things aesthetics and is so excited to be working in this field. Her favorite treatment is toxin injections because when partnered with skin care, she believes it is the number one most important thing you can do to slow the aging process and diminish fine lines and dynamic wrinkles. BBL is a close second favorite because she finds the instant improvement it provides patients' discoloration problems (ie. redness and sun spots) to be extremely satisfying. Blair loves snowboarding, gardening, traveling, and most of all, adventuring with her husband and three beautiful daughters. Come into our office to discuss your skincare concerns with Blair – she promises to provide a personalized, thoughtful assessment so that you always leave feeling empowered and confident about your aesthetic choices!
Dr. Sarah Mess has either authored or reviewed and approved this content. Page Updated