What Can I Do About My Neck?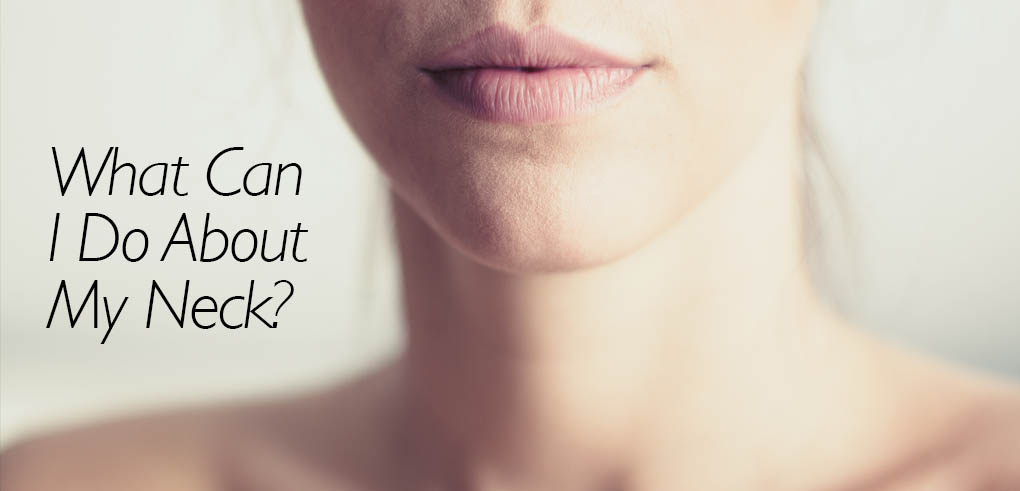 "What can I do about my neck?"
In a lot of ways treating the face is easy compared to the neck. There are lots of ways to combat signs of aging in your face. IPL and laser peels can correct fine lines and pigment issues. Botox and dermal fillers can erase small wrinkles and replace lost volume, and specialty skin care regimens can address tone and texture. Patients can combine these treatments for excellent, long lasting results without surgery. It's called a liquid facelift for a reason!
But the neck is different. Filler is not really an option for the neck. IPL, laser peels, skin care and even Botox can effectively treat tone, texture, and neck bands. If these are your primary concerns a combination of laser treatments and skin care or Botox may be just what you need to have the neck you want. Unfortunately these treatments will not really address more significant signs of an aging neck – The wrinkles, excess skin and fat that accumulates below our jawline as we age. There is no "liquid neck lift."
So what can you do to get rid of neck fat or significant sagging skin?
Neck Lift
Some patients opt for a neck lift. Necklift results can provide dramatic results without having that "done" look. They are actually more popular than face lifts and require less downtime. Still, necklifts are performed under general anesthesia in the hospital or surgery center, and many people want options that don't require anesthesia. The good news is there are several in office options to treat an aging neck that don't require anesthesia.

Subdermal
Subdermal neck tightening is a process where a laser fiber is inserted under the skin applying heat beneath the dermis to tighten lax tissue and promote collagen production. It's laser liposuction minus the liposuction part and it's a great option for patients that have lax skin, but not a significant amount of fat.

Laser Liposuction
Laser liposuction offers an excellent way to sculpt the jawline and redefine facial features by removing unwanted fat and tightening the skin at the same time. The procedure is quick, effective and provides exceptional results.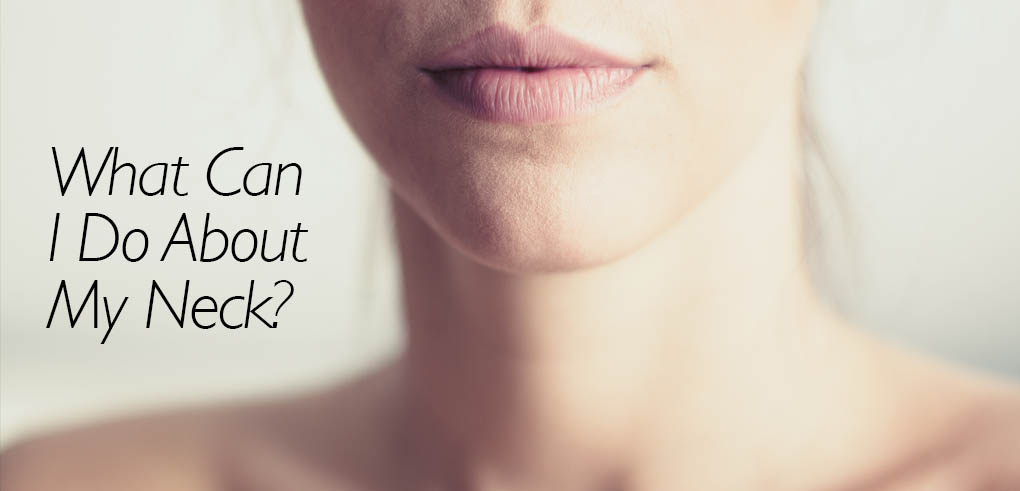 What can you do about your neck? Lots!
Interested in learning more about your options? Call the office and schedule your consultation today.