Bare HR Laser Hair Removal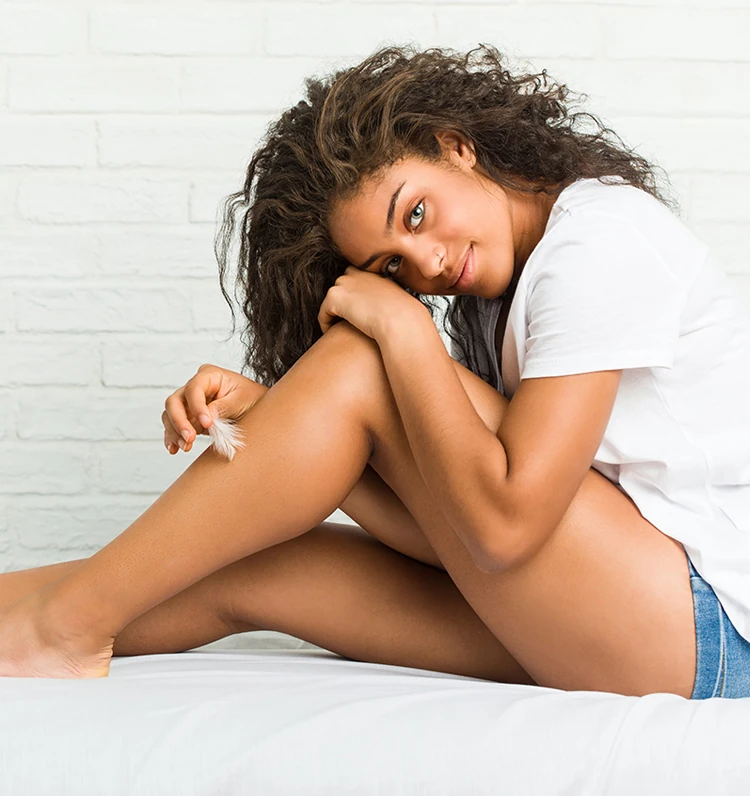 Dr. Sarah Mess' med spa is proud to offer permanent hair laser removal with Bare HR to patients in and around Columbia, MD. Bare HR is a state-of-the-art high-speed laser that guarantees comfortable and swift treatments for a wide array of skin types, surpassing all other available laser hair removal treatments. For those yearning for velvety-smooth skin without resorting to tedious waxing or shaving, laser hair removal with Bare HR presents a life-transforming solution.
Schedule Your Consultation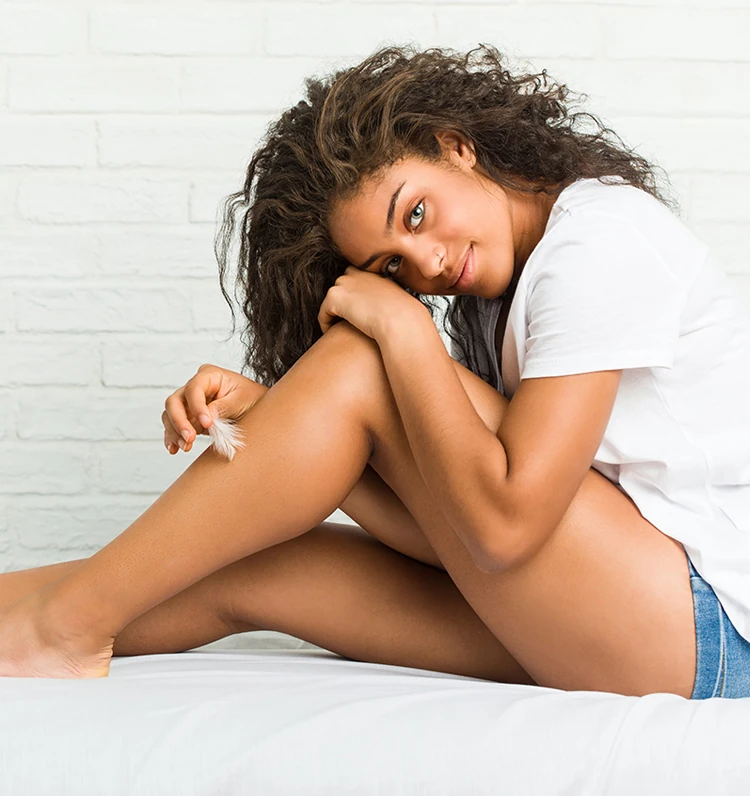 How Bare HR Laser Hair Removal Works
Utilizing three distinct wavelengths—810nm, 940nm, and 1060nm—with the incorporation of exclusive Blend Technology operating at speeds of up to three Hz, Bare HR ensures efficient energy delivery and offers fast and efficient treatments. It effectively targets the melanin in hair follicles, utilizing heat to destroy them. Designed to be inclusive, the Sciton Bare HR laser is suitable for
Trusted Source Diode Laser 805 Hair Removal Side Effects in Groups of Various Ethnicities – Cohort Study Results Journal of Lasers in Medical Science Go to Source all skin types , even darker skin tones. To ensure your comfort, it incorporates a built-in cooling system that helps minimize any potential discomfort during the treatment. To achieve the desired results, multiple sessions are typically required, as is the case with most laser hair removal systems. The number of sessions needed varies depending on factors such as your individual response and the specific area being treated. Our team will provide a personalized treatment plan tailored to your unique needs.
Candidates for Bare HR Laser Hair Removal
Bare HR laser hair removal treatment is suitable for both men and women who desire a permanent reduction in unwanted hair. Whether you're tired of shaving, waxing, or plucking, Bare HR can provide you with a long-lasting solution. It's important to note that certain factors, such as hair color and skin type, can affect the effectiveness of the treatment. During your initial consultation, our expert practitioners will assess your individual needs and determine if you're a suitable candidate for Bare HR Laser Hair Removal.

Bare HR Laser Hair Removal Packages
Package Pricing for One Small Area | $600
Choose from: Upper Lip, Chin, Sideburn, Central Eyebrow, Areola, Belly Trail, Neck (front or back).
Package Pricing for One Medium Area | $1,200
Choose from: Lower Face, Bikini Area, Under Arm, Shoulder, 1/2 Arm
Package Pricing for One Large Area | $1,800
Choose from: Full Arm, Face, Brazilian Bikini, Chest, Upper Back, Abdomen, 1/2 Leg
Package Pricing for One XXL Area | $3,000
Choose from: Full Back, Full Leg, Chest & Abdomen
Custom Bare HR Laser Hair Removal Packages
If you would like to learn more about laser hair removal packages for multiple treatment areas, please contact us for your customized treatment package.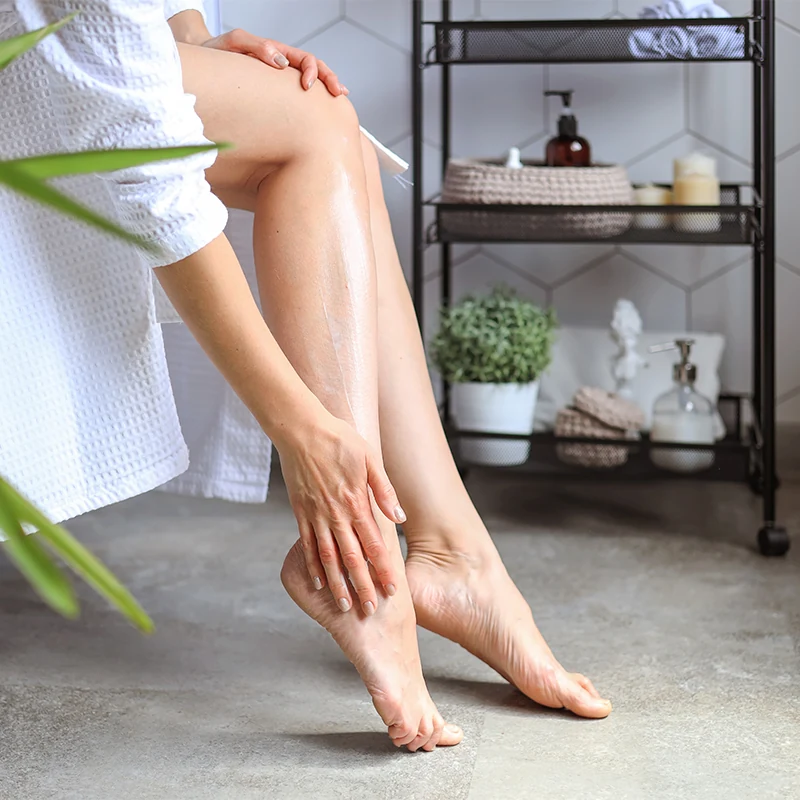 Preparing for Bare HR Laser Hair Removal
To maximize the effectiveness of your Bare HR laser hair removal treatment, it's important to follow a few simple guidelines before your appointment. Avoid sun exposure and tanning beds for at least two weeks prior to your session, as tanned skin can heighten the risk of complications. Additionally, refrain from plucking or waxing the treatment area for a few weeks before your appointment, as the laser targets the hair follicles. Shaving is recommended before your session.
Bare HR Laser Hair Removal Aftercare
After your laser hair removal treatment, it's essential to care for your skin properly to ensure optimal healing and results. Our hair removal experts will provide you with detailed aftercare instructions tailored to your specific needs. This may include avoiding sun exposure, applying soothing creams, and avoiding harsh chemicals on the treated area. By following these guidelines, you can enhance the recovery process and enjoy the benefits of your Bare HR laser hair removal treatment.
FAQs About Bare HR Laser Hair Removal
How long does a laser hair removal session take?
Bare HR has proven to be 3 times
Trusted Source Data on file Sciton Go to Source faster than competitor laser hair removal devices. Generally, smaller areas like the underarms or upper lip can be treated in minutes, while bigger areas like the back or legs can be completed in 20 minutes compared to 90 minutes with other lasers. Bare HR is amazingly fast and amazingly effective!
How many laser hair removal sessions will I need?
The number of treatment sessions required varies from person to person and depends on factors such as hair color, skin type, and the area of the body being treated. On average, most patients require a minimum of 6-8 sessions spaced several weeks apart for the best results. Our medical spa team will create a customized treatment plan based on your individual needs and goals.
Are the results of laser hair removal permanent?
Laser hair removal can lead to long-lasting hair reduction, but it is essential to understand that results may vary. The treatment targets actively growing hair follicles, and while many follicles are permanently damaged, some may enter a dormant phase and eventually start producing new hair. Periodic maintenance sessions may be necessary to maintain smooth, hair-free skin.
Can laser hair removal be performed on all skin types?
Yes, the Sciton Bare HR laser is designed to work effectively on all skin types, including darker skin tones. Our practitioners will evaluate your skin during the consultation to ensure that laser hair removal is suitable for you.
Can I have laser hair removal if I have a tan?
It is generally recommended to avoid any type of tanning including sun exposure and tanning beds for a minimum of two weeks before your laser hair removal appointment. Tanned skin can be more prone to side effects like pigmentation changes or blistering. It's important to discuss your recent sun exposure with our team during the consultation, as they will advise you on the appropriate timing for your treatment.
Schedule A Consultation For Bare HR Laser Hair Removal
Contact us today to learn more about Bare HR Laser Hair Removal or schedule your consultation in our conveniently located medical spa in Columbia, MD. Our friendly staff is ready to answer any questions you may have and provide you with the personalized care you deserve. Say goodbye to unwanted hair and hello to a confident, carefree you with Bare HR!
Sources
Dr. Sarah Mess has either authored or reviewed and approved this content. Page Updated