Breast Implants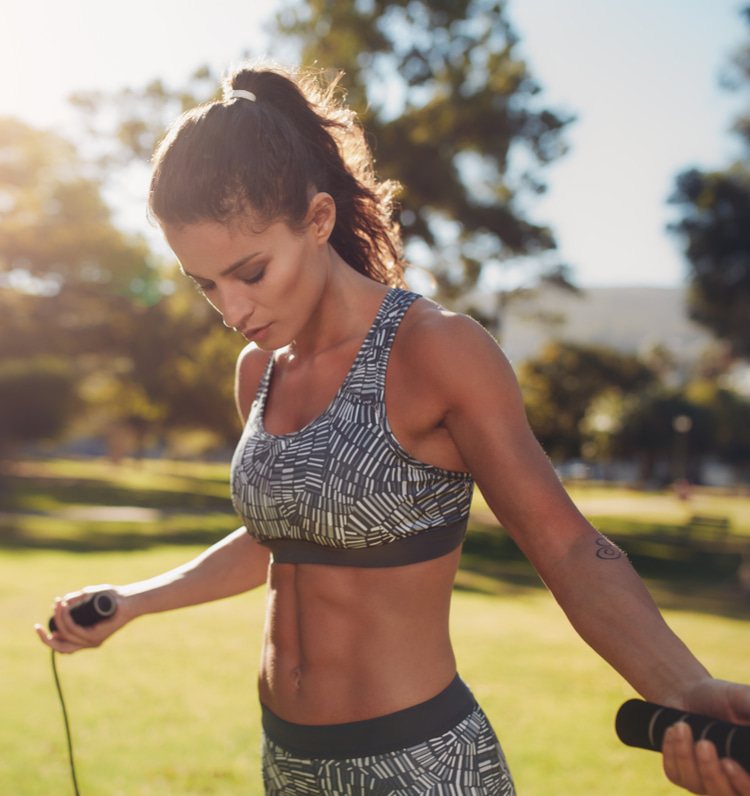 Breast augmentation is the most commonly performed cosmetic surgery in the United States and one of the reasons for its popularity is how customizable it is. With the wide variety of breast implant sizes, shapes, and styles available, women are able to choose very natural-looking breast augmentation or opt for more dramatic breast enlargement with breast implant surgery. Whatever your aesthetic goals, Dr. Sarah Mess can help you meet them. Dr. Mess is a Board Certified Plastic Surgeon in Columbia, MD specializing in personalized breast augmentation.
Schedule Your Consultation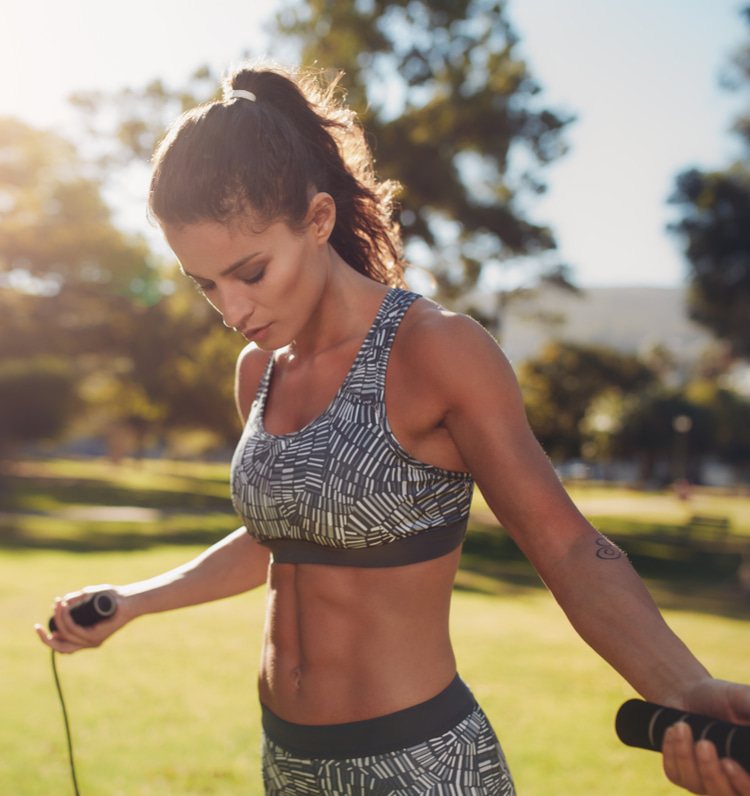 Why Get Breast Implants?
At our plastic surgery practice, we see a diverse range of women from the Baltimore and DMV area, as well as those who travel from all over the country to benefit from Dr. Mess's experience and skill. There is no single type of woman who gets breast implants—women of all ages and backgrounds have breast augmentation, and each one has her own personal reasons for her decision. Women who choose breast augmentation may want to:
Feel more feminine or more confident
Balance out a larger lower half for better body proportion or an hourglass figure
Restore fullness to breasts that have reduced in size or "deflated" after weight loss or pregnancy
Correct asymmetry in the breasts
Restore breasts/breast reconstruction after breast cancer/mastectomy surgery
Look great in any clothing, at the beach, or in nothing at all!

Types of Breast Implants
Once you have decided that breast augmentation is right for you, you'll begin to consider your breast implant options. Your consultation appointment with Dr. Mess is your best opportunity to ask questions about breast implants and get expert advice about this surgical procedure. Dr. Mess will recommend implants based on your body type, natural breast shape, lifestyle, and your aesthetic goals.
Silicone Breast Implants Vs. Saline Breast Implants
Breast implants are FDA-approved cosmetic medical devices that consist of a silicone shell that is filled with either saline or silicone gel.
Saline implants are filled by the surgeons during surgery with sterile salt water, which is a substance that can be absorbed by the body if an accident or complication caused the implant to rupture or leak. If a rupture or leak does occur, a saline implant will deflate.
Silicone implants are pre-filled with a silicone formula that has a gel consistency. If a silicone implant is compromised, it will still hold its shape. Silicone gel implants typically feel more like natural breast tissue and can also have a very natural look. Patients must be 22 years of age to receive silicone implants.
Breast Implant Shape: Round Vs. Teardrop
In addition to different sizes, breast implants also come in different shapes. Round implants will typically give very noticeable cleavage and a more dramatic look. Teardrop shaped implants mimic the shape of natural breasts with more volume in the bottom half. The choice of implant shape depends largely on your personal style. Round implants may provide more obvious or voluptuous results, while teardrop shaped implants allow women to achieve a very natural-looking breast augmentation.
Vectra® 3D Imaging
In addition to her expertise, Dr. Mess will also use advanced technology to guide your breast implant choice. We use VECTRA 3D imaging to create a multi-angle, three dimensional simulation of your expected results. Learn more about VECTRA 3D imaging.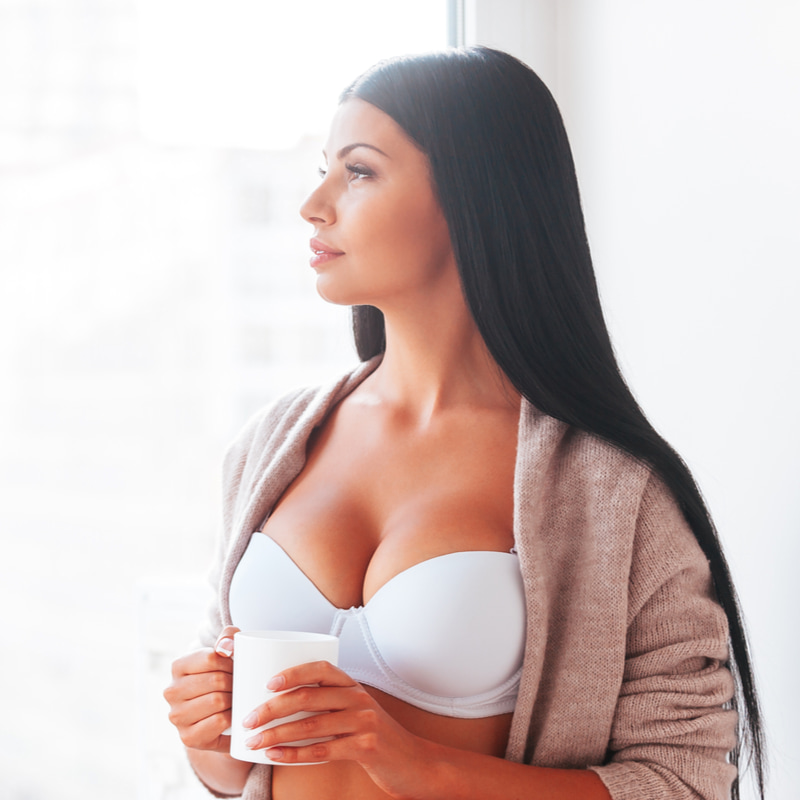 What Implant Size is Right for You?
When thinking about breast size, most women refer to bra sizing. However, breast implants are sized according to volume (cubic centimeters or CCs), not cup sizes. The size of the implant is not the only thing that will determine how it looks once it is placed. Breast implants also vary in diameter or width—if two breast implants have the same volume but different diameters, the implant with the smaller diameter will have more projection, which means it will protrude more dramatically from the chest.
The same size implant will look different on different women. Dr. Mess will take into account your body shape and natural breast size when advising you on which implants are right for you. If you are bothered by sagging or breasts that sit low on your chest, she may recommend a breast lift with implants.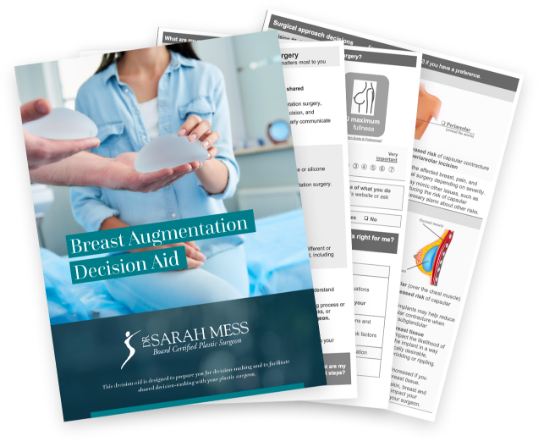 Download This Free Breast Augmentation Decision Aid
What is the purpose of this decision aid?
Introduce the decisions necessary to consider before breast augmentation surgery
Educate you on the essential information you need to know to make each decision.
Identify your goals, values, and preferences relevant to each decision and cleary communicate them to your Plastic Surgery team.
Your Breast Augmentation With Breast Implants Surgery
During your consultation appointment with Dr. Mess, she will discuss all aspects of your desired results in order to create your customized treatment plan. Together you will narrow down the type of breast implant you want. Breast augmentation procedures are typically performed on an outpatient basis under general anesthesia. On the day of your surgery, Dr. Mess may bring several different implants of closely varying sizes or profiles into the operating room so she can ensure that the implants you receive are the best option for you.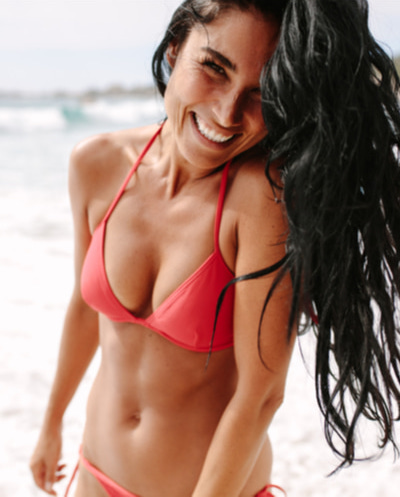 FAQs About Breast Augmentation Surgery With Breast Implants
Will I Be Able to Breastfeed With breast Implants?
For most women, breastfeeding with breast implants
Trusted Source Impact on Breastfeeding According to Implant Features in Breast Augmentation: A Multicentric Retrospective Study Annals of Plastic Surgery Go to Source is possible !
Are There Any Risks Associated With Breast Implants?
Breast augmentation with implants is one of the most common cosmetic surgeries in the U.S. and generally considered safe when performed by an experienced board-certified plastic surgeon. However, as outlined
Trusted Source What are the risks of breast augmentation? American Society of Plastic Surgeons Go to Source by the American Society of Plastic Surgeons , there are some risks to be aware of such as capsular contracture, implant ruptures, and rarely breast implant-associated anaplastic large cell lymphoma (BIA-ALCL). Dr. Mess will review all possible risks and side effects with you during your consultation and answer any questions you may have.
What Are "Gummy Bear" Breast Implants?
Trusted Source What types of breast implants are available? American Society of Plastic Surgeons Go to Source Gummy bear breast implants are a type of form-stable implants that are able to maintain their shape even when the outer shell is punctured, ruptured, or otherwise broken. The silicone gel fill of gummy bear implants is denser than traditional silicone gel implants, causing them to be firmer.
Do I Still Need to Get Mammograms If I Have Breast Implants?
You should still schedule regular mammogram screenings
Trusted Source Mammograms for Women with Breast Implants Cancer.org Go to Source even if you have breast implants . Make sure to inform the facility when making the appointment as well as your technologist that you have breast implants before your mammogram starts.
After Breast Augmentation With Breast Implants
Dr. Mess is dedicated to empowering women to make informed decisions and be the best versions of themselves. After breast augmentation surgery with breast implants, Dr. Mess typically sees each patient several times for follow-up appointments. Learn more about breast augmentation surgery, including detailed recovery guidelines and answers to frequently asked questions. Contact us to schedule your consultation appointment.
Dr. Sarah Mess has either authored or reviewed and approved this content. Page Updated