Tear Trough
It is said that the eyes are the windows to the soul and are the most dynamic feature of our faces. But due to genetic factors, collagen and volume loss over time, or simply aging, our eyes can appear tired from dark circles and discoloration, under eye bags, or under eye hollows, even when we're feeling well-rested.1 Patients young and old seek out non-surgical tear trough filler treatment to provide them with a refreshed and youthful appearance. Dr. Mess's skilled team of master cosmetic injectors have a comprehensive understanding of facial anatomy along with years of clinical experience utilizing dermal fillers for the tear trough. We offer our patients in the DMV area completely customized under eye treatment plans that achieve beautiful, natural-looking, and lasting results.
Schedule Your Consultation
Improve Under Eye Bags, Dark Circles & Under Eye Hollows With Tear Trough Filler In Baltimore
Under eye enhancement using injectable dermal fillers in the tear trough, the depression between the lower eyelid and upper cheek, can fix problem areas under the eyes by adding volume to under eye hollowing, reducing the appearance of under eye bags and puffiness, and smoothing out fine lines and wrinkles. Hyaluronic acid fillers are injected in the under eye area to reduce the tear trough depression. The hyaluronic acid (HA) in these dermal fillers is a synthetic version of a substance the body naturally produces to retain water and keep connective tissues moist. When used in the tear trough, HA fillers work to increase volume and reduce the appearance of dark circles caused by a tear trough depression.
Tear Trough Filler Treatment For Complete Under Eye Rejuvenation
During a tear trough filler procedure, your cosmetic injector will swab the treatment area with an anesthetic solution and a topical numbing cream and then inject an HA filler into the tear trough under each eye with a thin needle or cannula. Tear trough filler appointments are quick, painless, and generally take about 15 minutes. It's important to avoid putting too much pressure on the under eye area or forcefully rubbing it for at least 24 hours following your tear trough filler procedure. Final results will be immediately visible, however, if you find you need additional filler we recommend coming in after one week for a follow up injection.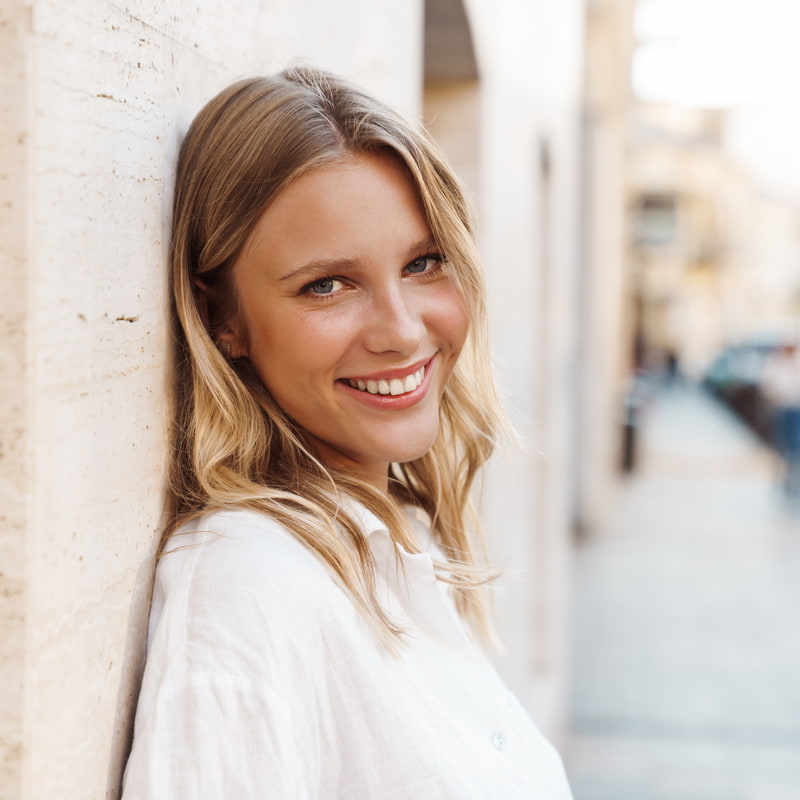 Benefits of Tear Trough Filler Injections
Patients who find that they always look exhausted due to dark circles, under eye bags, and under eye hollows find that tear trough filler can revitalize the under eye area and provide a boost in self-confidence. In addition, injectable fillers in the tear trough:
Fill in under eye hollows
Reduce or eliminate under eye bags
Reduce or eliminate dark circles under the eyes
Minimize the appearance of fine lines and wrinkles under the eyes
Provide a more youthful-looking appearance
Can be done in a quick and easy procedure
Can be an alternative to invasive procedures such as blepharoplasty

Best Dermal Fillers for Tear Trough Treatment
Below are our preferred tear trough dermal fillers. For more details on dermal fillers, please visit our Injectables Guide.
RESTYLANE®

Restylane® Refyne

JUVÉDERM® ULTRA XC

JUVÉDERM® VOLLURE

Belotero
How Much Does Tear Trough Filler Cost?
The cost of tear trough fillers is different for each patient as it depends on the amount of product needed to achieve your desired result. In general, tear trough filler can cost anywhere from $1000 – $1800.
Highly recommend Dr. Mess and her staff for cosmetic treatment. Clean, relaxing atmosphere; courteous & professional staff providing the most up-to-date cosmetic enhancement treatments and procedures.
Tracey - Google
Commonly Combined Procedures With Tear Trough Filler
Under eye bags, dark circles or hollows are often only one contributing factor to aging appearance. The benefits of tear trough filler can be enhanced when combined with other cosmetic treatments such as Botox, chemical peels, or when dermal fillers are used to add volume to additional areas on the face, such as the temporal hollows, cheeks, or nasolabial folds. We often recommend an approach that includes the treatment of several common problem areas of the face along with an appropriate skincare regimen to provide our patients with the best results.
How Long Does Tear Trough Filler Last?
Tear trough filler can last anywhere from 12 to 18 months. Most patients find they need a touch-up once every year to maintain their beautiful and natural results.
Does Tear Trough Filler Treatment Have Any Side Effects?
HA dermal fillers are
Trusted Source A Prospective Study on Safety, Complications and Satisfaction Analysis for Tear Trough Rejuvenation Using Hyaluronic Acid Dermal Fillers PRS Global Open Go to Source FDA-approved and considered safe and have no risk of major complications.
Sources
Dr. Sarah Mess has either authored or reviewed and approved this content. Page Updated