Renuvion J Plasma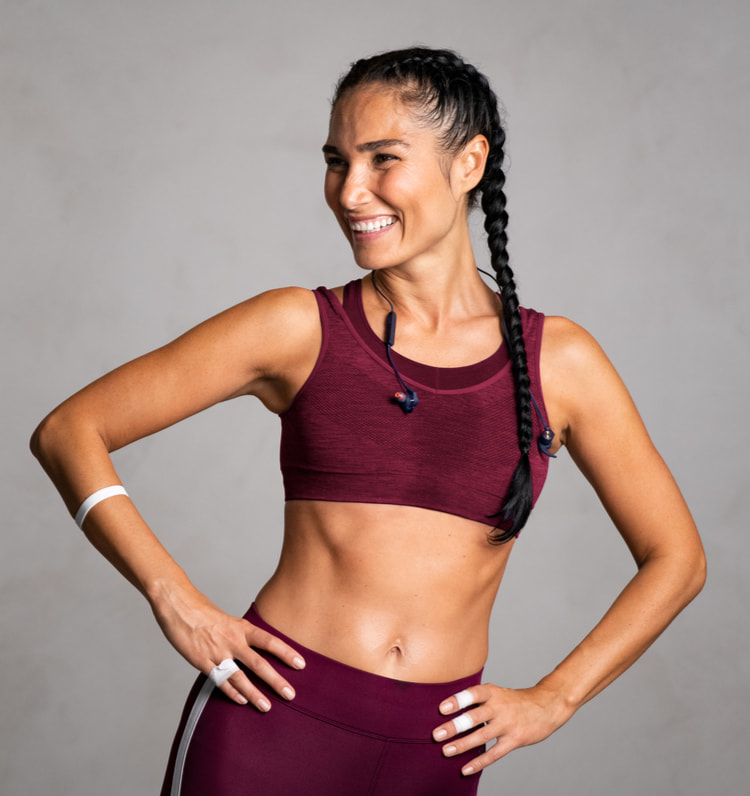 It's not unusual for even healthy men and women to struggle with bothersome skin laxity and stubborn body fat. And while there are many ways to address fat, until recently there were few options to address lax skin short of surgery. Renuvion™/J-Plasma®'s groundbreaking technology uses cold plasma to provide the best skin tightening option available. It can be used as a standalone procedure or in conjunction with liposuction or surgery. Renuvion™/J-Plasma® can tighten skin on the abdomen, neck, arms, and thighs. It can even lift and tighten breast skin. Dr. Sarah Mess is the first Maryland physician to offer body skin tightening with cutting-edge, minimally invasive Renuvion™/J-Plasma® treatment. Whether used by itself or combined with other surgical procedures, Renuvion™/J-Plasma® yields dramatic results with little downtime. Dr. Sarah Mess is now highly recommended by patients from Washington DC, Baltimore, Columbia and DMV.
Schedule Your Consultation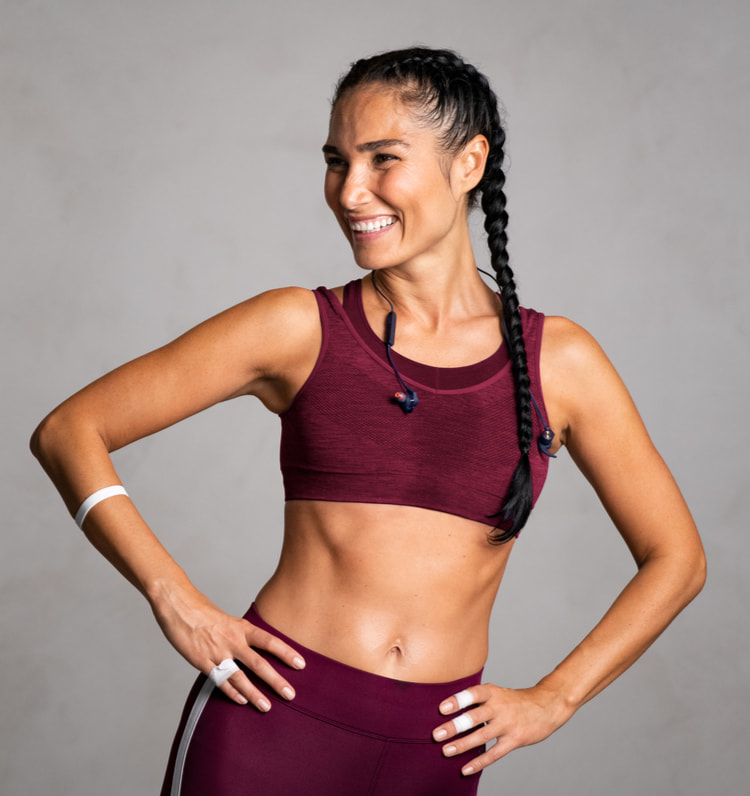 What Is Plasma Technology?
Cold plasma energy promotes skin contraction as well as the production of new collagen. The Renuvion™/J-Plasma® device carefully delivers rejuvenating effects to the target area and defines the natural contours of the body utilizing helium gas ionized with radiofrequency (RF) energy. This modern approach to body contouring causes significantly less tissue damage than other methods, resulting in a faster recovery and immediate results.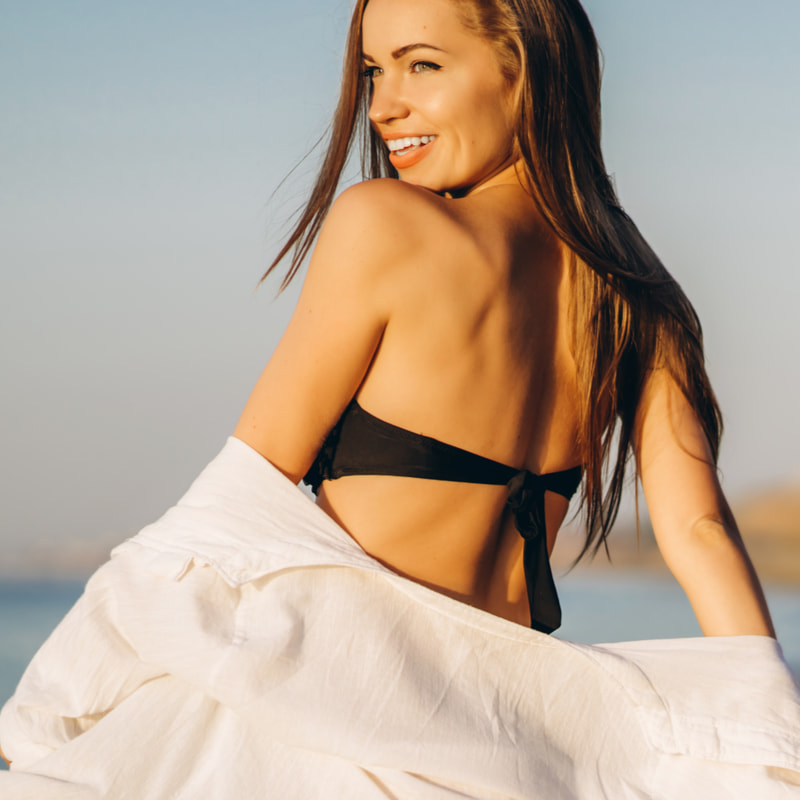 Ideal Candidates for Renuvion™/J-Plasma®
Individuals who want to correct skin laxity and enhance their silhouette can benefit from treatment with Renuvion™/J-Plasma®. The ideal candidates for this revolutionary procedure may wish to improve the appearance of any of the following areas:
Abdomen
Arms
Flanks
Back
Thighs
Buttocks
Breast
During your initial consultation, Dr. Mess will assess your physique and develop a Renuvion™/J-Plasma® treatment plan that reflects your unique cosmetic goals.

Why Choose Renuvion™/J-Plasma®?
Renuvion™/J-Plasma® provides excellent skin tightening. It can be used to improved surgical results or used by itself for a minimally invasive skin tightening option with minimal downtime. Most Renuvion™/J-Plasma®-only cases are performed under local anesthesia and the procedure delivers excellent results with a fast and comfortable recovery period. It's a great option for patients who cannot afford to take extended time off for a long recovery. Those who opt for Renuvion™/J-Plasma® can achieve the fit, firm physique they desire and accomplish their aesthetic goals without major surgery.
The Renuvion™/J-Plasma® Treatment
To ensure patient comfort, Dr. Mess administers local anesthetic before treatment begins. Small incisions are created near the treatment area so the Renuvion™/J-Plasma® probe can treat the underlying tissue. By combining RF technology and cold, ionized helium plasma, Renuvion™/J-Plasma® can tighten the skin and stimulate cell regeneration.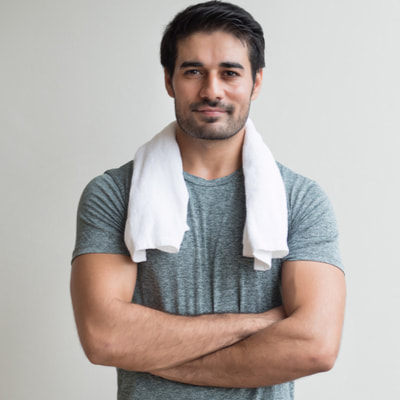 FAQs About Renuvion™/J-Plasma® Treatment
What can I expect during recovery from my Renuvion™/J-Plasma® treatment?
Usually, patients return to their normal activities just a few days after their Renuvion™/J-Plasma® procedure. You may need to wear a specially designed compression garment to aid healing and minimize swelling. Some mild discomfort and tightness are expected during the initial stage of recovery, but pain can be managed with over-the-counter medication. Common side effects may include:
Swelling
Bruising
Redness or pinkness
How Much Does Renuvion™/J-Plasma® Treatment Cost?
Because every patient has different cosmetic goals and needs, the cost of Renuvion™/J-Plasma® treatment varies from case-to-case. The number of treatment areas and the desired extent of correction will affect the overall price of your procedure. You will receive a personal cost estimate of your customized treatment during the initial consultation.
What do I need to do in preparation for my Renuvion™/J-Plasma® procedure?
You will be given specific preparation and recovery instructions before your scheduled treatment. To reduce the risk of complications, you should stop consuming any blood-thinning medications and supplements, such as aspirin and green tea, a few weeks before your Renuvion™/J-Plasma® procedure.
What results can I expect after my Renuvion™/J-Plasma® treatment?
Most patients notice an immediate improvement following their Renuvion™/J-Plasma® procedure. While the swelling and bruising can obscure the final results of your Renuvion™/J-Plasma® treatment, these side effects subside within two to three weeks. Results continue to improve over time as new collagen forms and the treatment area heals.
How much does Renuvion J-Plasma body cost?
We believe patients make better decisions when they understand the options and cost ranges for procedures. We are happy to provide a basic price range for Renuvion J-Plasma, but final costs cannot be determined prior to your consult with Dr. Mess.
Renuvion cases can range from 1.5 to 4 hours or more, so it's difficult to determine Renuvion costs prior to your consultation. How many areas are being treated? Are we combining J-Plasma with liposuction? These are two of the main cost determining factors for Renuvion J-Plasma body cases.
The best way to determine procedure pricing is to come in for a consult with Dr. Mess. She will help you decide how to best achieve your aesthetic goals. Our Columbia office is conveniently located and easily assessable from both Washington, D.C. and Baltimore.
A custom quote based on your procedure plan will be discussed in your consult with Dr. Mess. Surgical estimates for Dr. Mess are comprehensive and will include:
All office visits before and after surgery

Surgeon's fee

Surgical facility costs and supply charges

Anesthesia fees

Post-surgery garments

Price range for J-Plasma body- $7,000- $14,000
Schedule Your Consultation
To schedule a consultation with our board certified plastic surgeon, please contact us or call (410) 559-9406 today.
Dr. Sarah Mess has either authored or reviewed and approved this content. Page Updated