Breast Implant Revision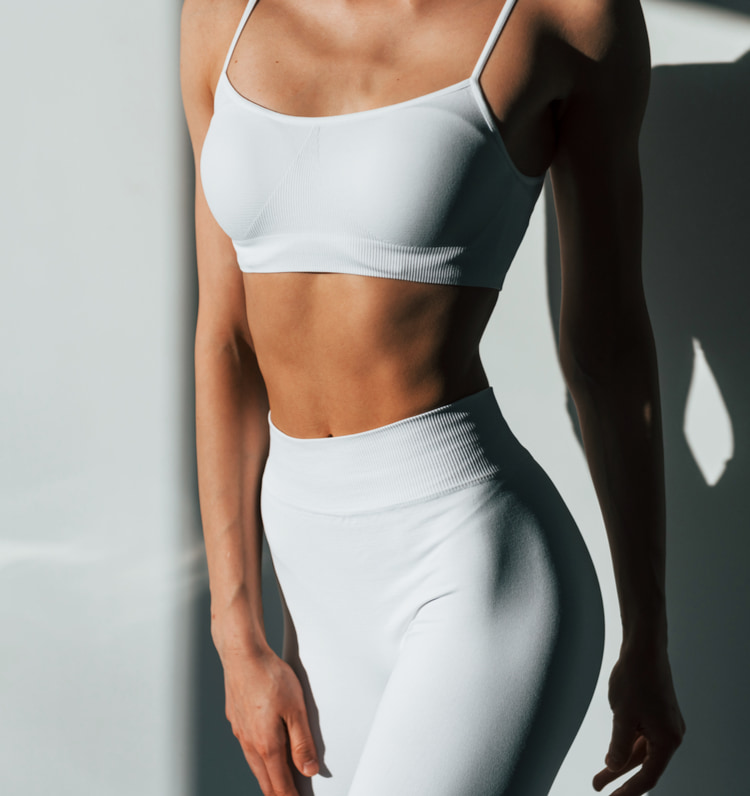 Breast augmentation patients want to enjoy their investment and be happy with their results. If previous breast surgery is keeping you from looking or feeling your best, Dr. Sarah Mess can help. A board-certified plastic surgeon with membership to the American Society for Aesthetic Plastic Surgery (ASAPS) and the American Society of Plastic Surgeons (ASPS), Dr. Mess has the experience and training to correct previously augmented breasts to reveal the outcome patients have desired all along. She specializes in breast implant revision at her Columbia, Maryland, practice and provides her patients with beautiful, natural-looking results.
Schedule Your Consultation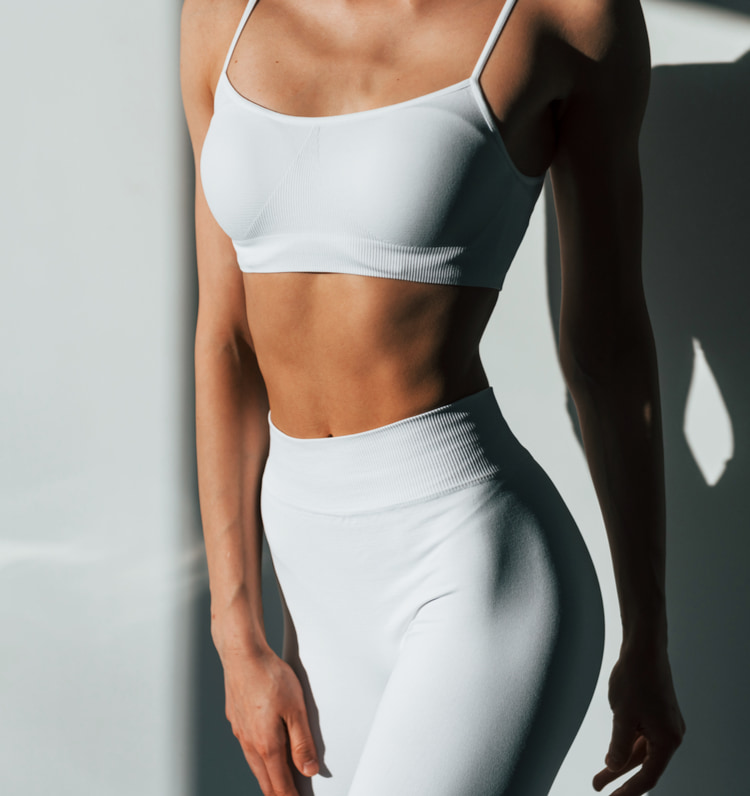 Breast Implant Revision Surgery in Columbia, Maryland
Breast augmentation ("augmentation mammaplasty")is a surgical procedure that enhances the appearance of the breasts and has been the
Trusted Source Plastic Surgery Statistics American Society of Plastic Surgeons Go to Source most popular plastic surgery procedure worldwide for years. The overwhelming percentage of women are thrilled with the new look breast augmentation affords, but implants aren't made to last a lifetime, and other factors such as gravity and age can
Trusted Source How Long Do Breast Implants Last? Healthline Go to Source take their toll on breasts . Even with proper planning, surgical precision, and superlative initial results, implants can show their age over time. A woman that received an augmentation in her twenties will likely have a very different body in her forties. She may also have a different opinion about the appropriate implant size and shape for her body.
Benefits of Breast Implant Revision
Dr. Mess understands that many factors influence a woman's decision to undergo breast implant revision surgery, and that it can be difficult to weigh the pros and cons of breast implant revision. Only you can decide if the benefits of an additional surgery will help you achieve your aesthetic goals. There are many reasons other than simply changing their breast size that women consider breast implant revision surgery, however women with concerns about existing or previous breast augmentation surgeries often find the following benefits associated with this procedure:
Improve asymmetry and overall appearance of breasts due to adjustment of the type, position and/or size of breast implants.
Correction of a ruptured or leaking breast implant(s). Increased volume of deflated breast implants.
Enhancement of breasts that may have become irregularly shaped due to pregnancy, weight fluctuations, gravity, or loss of skin elasticity.
Reduced discomfort resulting from scar tissue buildup around previous implants.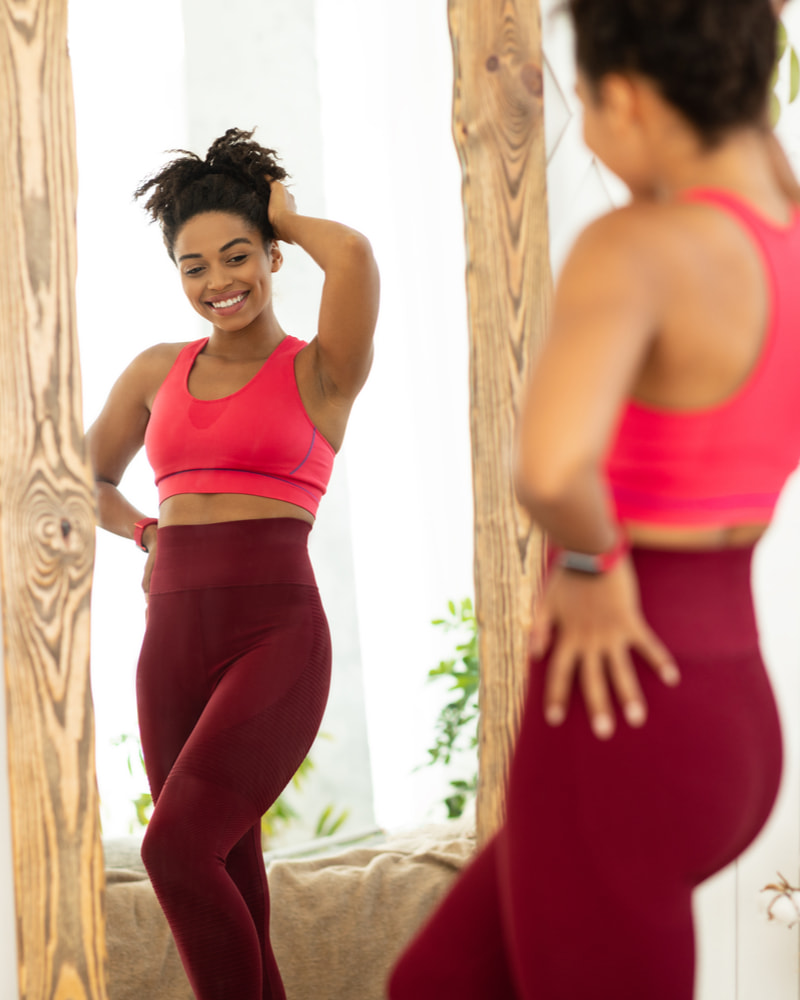 Good Candidates for Breast Implant Revision
Breast revision surgery is appropriate for patients in overall good overall health that are unhappy with
Trusted Source Who is a good candidate for breast implant revision? American Society of Plastic Surgeons Go to Source their current augmentation or implant . Patients seek breast implant surgery revision for one or more of the following:
Update existing implant to a different size or profile
Adjust the type of implant
Change the placement of the implant (i.e. submuscular vs. subglandular)
Remodel the breast implant pocket to change the implant's position on the chest wall
Revise breast implants to incorporate a breast lift
Correct saline implant deflation
Address implant rupture
Correct capsular contraction around existing implants
Correct breast implants that have shifted, bottomed out, or show double-bubble
Correct Symmastia (uni-boob) from a previous augmentation
Restore breast fullness and firmness lost due to age or weight loss
Achieve overall improved appearance and confidence in your image
Patients should have realistic expectations and goals regarding the outcome of their procedure. Today's wide choice of implants and options for fat transfer in addition to implants make breast implant revision a natural choice for any woman unhappy with their current breast implant. During your breast augmentation revision consult, Dr. Sarah Mess will evaluate your natural body type and breast shape and discuss the best options to achieve your breast implant revision goals.

Types of Implants
There are two general types of breast implants; saline implants consisting of a silicone shell filled with a sterile salt solution at the time of insertion, and silicone implants made of a silicone shell that comes pre-filled with a cohesive silicone gel. Patients must be at least 22 years old to undergo augmentation with silicone gel implants. Both saline and silicone implants come in a variety of sizes and profiles. During your consultation, Dr. Mess will learn about your interests and will discuss the
Trusted Source Silicone vs. saline breast implants American Society of Plastic Surgeons Go to Source advantages and disadvantages of saline, silicone gel, shaped or round implants. Patients will try on sizers and review breast procedure photographs and implant information with Dr. Mess in her office located in Columbia, Maryland. We provide extensive resources and education so the patient can determine which type of breast implant is best suited to achieve their breast enhancement goals.
Preparing for Breast Implant Revision Surgery
During your preoperative appointment, Dr. Mess will discuss what you should expect prior to undergoing breast revision surgery. In general, patients should refrain from smoking at least four weeks before and after surgery, and avoid taking aspirin, anti-inflammatory drugs, and herbal supplements two weeks prior to surgery as they
Trusted Source How should I prepare for breast implant revision? American Society of Plastic Surgeons Go to Source can increase bleeding . Dr. Mess will provide you with detailed instructions on how to properly prepare for breast implant revision and care for yourself post-procedure. Our comprehensive breast augmentation management helps ensure the best possible results for your surgery and long-term enhancement results.
The Breast Implant Revision Procedure
The breast implant revision procedure is performed on an outpatient basis with the
Trusted Source What are the steps of a breast implant revision procedure? American Society of Plastic Surgeons Go to Source patient under general anesthesia . The procedure is often combined with other cosmetic breast and body procedures such as a breast lift, mommy makeover, liposuction, or abdominoplasty (tummy tuck).
The techniques used for your breast revision procedure will depend on the amount of revision required and choice of new implant. Dr. Mess will begin by making an incision through your original scar under the inframammary fold or around the areola and then removing the implants and then proceed with your custom treatment plan to create new breast contours, either with new implants or another breast surgery. Many women benefit from a breast lift combined with their breast implant revision, but each patient is different. A breast lift can provide a more aesthetic nipple placement and size, and patients with loose skin or drooping breasts usually benefit from a lift.
Trusted Source Biological and synthetic mesh use in breast reconstructive surgery: a literature review NCBI Go to Source Synthetic dermal support such as Alloderm or Stratice may be required in some breast implant revisions to prevent bottoming out or add support for patients with thinner skin. Be sure to discuss your goals and expectations with Dr. Mess during your consultation. Dr. Sarah Mess welcomes patients anywhere around the world and has a great reputation in the Washington DC, Baltimore, Columbia areas.
Friendly, supportive, and caring staff. I just had my second surgery with Dr Mess. Her surgical skills are outstanding. Her approach is low key and gentle. She never pressures. She is patient and explains procedures in an understandable way. Her equipment is state-of-the art. I recommend Dr Mess wholeheartedly!
Real Patient - Vitals
Recovery: What to Expect After Your Breast Implant Revision
After the surgery is complete, sutures are closed and the breasts are covered with waterproof bandages and a
Trusted Source What should I expect during my breast implant revision recovery? American Society of Plastic Surgeons Go to Source special post surgical bra to minimize swelling . While the recovery period can vary from patient to patient, you can generally expect the following:
Patients are advised to apply ice and relax for a few days post breast procedure.
Patients may experience soreness in the breasts during the first week of recovery, but prescribed pain medication can be taken to alleviate these symptoms.
Patients will be seen in the office for a post-op visit in a couple of days.
Patients can usually return to work after a few days, but should refrain from any strenuous exercise or activity for about two to three weeks.
Regular follow up continues for two to three weeks and patients are typically scheduled for post op photos at two months post breast revision.
Breast implant revision recovery time varies with each individual. Scars will diminish over the next few months and topical silicone or silicone sheets will help speed the process. Patients are encouraged to discuss their progress with Dr. Mess. Our goal is to make your recovery as quick and safe as possible so you can get back to your life and enjoy the benefits of your redefined figure.
Results After Breast Implant Revision Surgery
The results of breast implant revision are immediately noticeable after surgery is complete and will improve over the coming weeks as swelling subsides. Women usually feel more confident in their everyday appearance and are excited about their restored figure. Breast implant revision patients from Columbia, Baltimore, and Washington DC enjoy the benefits of cosmetic surgery with Dr. Sarah Mess.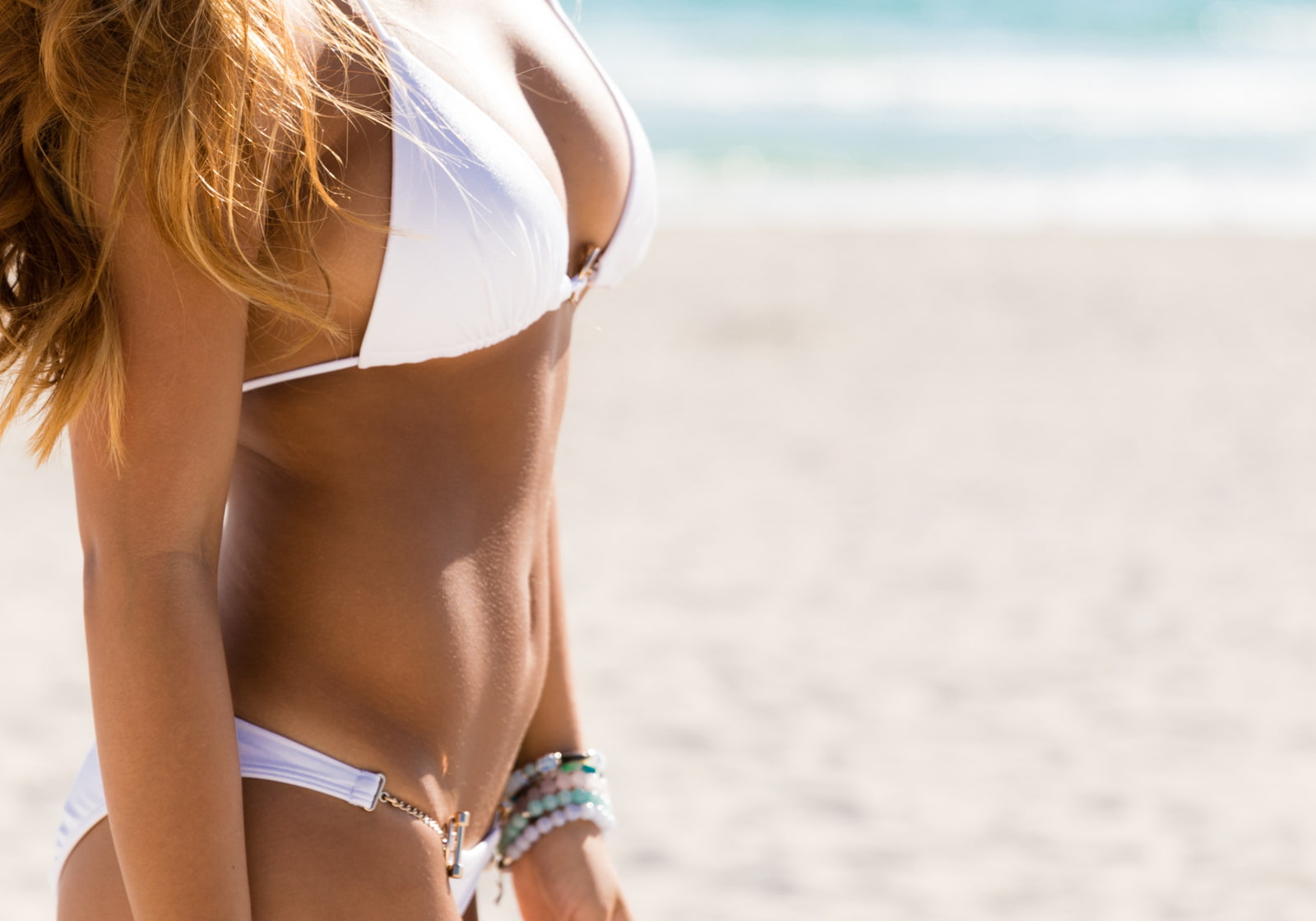 How Much Does Breast Implant Revision Surgery Cost?
We believe patients make better decisions when they understand the options and cost ranges for breast implant revision surgery. We are happy to provide a basic price range for implant revision, but final costs cannot be determined prior to your consultation appointment with Dr. Mess.
Implant revision surgery cases are scheduled from 1.5 to 3 hours depending on the requirements of the case. Simple revisions for size change will take less time and cost less than complex cases with capsular contracture or ruptured implants. Dr. Mess will help you determine the best options to achieve your aesthetic goals.
The best way to determine your procedure pricing is to come in for a consultation with Dr. Mess. Our Columbia office is conveniently located and easily accessible from both Washington, D.C. and Baltimore.
Our surgical estimates are comprehensive. Your breast implant revision surgery quote will include:
Surgeon's fee

Operating room fees and supply charges

Anesthesia fees

Post-surgical garments

All appointments before or after your surgery
Price Range for breast implant exchange: $9,000- $14,000. (budget an additional $2,000 for Galaflex internal bra support). Your costs may fall outside of this range.
Breast Implant Revision Surgery FAQs
What are the most common reasons for breast implant revision surgery?
There are various reasons that women pursue a second breast augmentation. Below are the most common concerns motivating patients to desire this corrective procedure:
Unhappy With Placement, Shape and Size of Breast Implants
Some women were never satisfied with their previous surgeries for breast augmentation, and some women find that their aesthetic tastes evolve with the passing of time and that the cosmetic enhancement that they wanted at twenty-two falls outside their current cosmetic preference. Breast revision surgery provides these women the opportunity to achieve cosmetic goals with new breast implants. Dr. Mess works with each patient to create a customized breast implant revision surgical plan that integrates your current tastes and aesthetic goals.
Ruptured Implant(s)
A ruptured breast implant happens when an implant's outer shell is punctured or torn. Ruptures may be caused by a variety of things from physical trauma such as a sports injury or compression from a mammogram device to the age of the implants, as well as other factors. In most cases, women opt for breast implant replacement after having their ruptured implants removed.When saline implants rupture or tear, the saline fluid leaks out into the surrounding tissue, collapsing the breast—a harmless but unsightly condition. With silicone gel implants, both form-stable and cohesive, a rupture may not be apparent for some time after that trauma that caused it which is known as a 'silent rupture'. Women that have cause to believe their silicone implants ruptured, should immediately schedule an MRI to look for possible leakage. If you do have a ruptured implant, it should be removed as soon as possible.
Breast Implant Removal
Breast implant removal surgery is an option to consider for patients that find they no longer want breast implants due to changing cosmetic preferences or lifestyle shifts. However, if the breast implants being removed were large, breast tissue may appear deflated after the implants are removed. A breast lift performed at the time of the implant removal can correct for this and restore youthful and natural-looking breasts.
Capsular Contracture
The common complication known as capsular contracture can occur following breast augmentation surgery when the body produces a layer of scar tissue around one or both implants. Some patients develop excess scar tissue that constricts the implants. This "capsule" of scar tissue can cause breast pain, and also cause breast tissue to become misshapen and hard to the touch. This condition requires a capsulectomy to treat, as a surgeon must surgically release the buildup of scar tissue around the breast. Most women who have capsular contractures choose to have a new set of implants placed when their surgeon removes the excess scar tissue.
Breast Rippling
Sometimes a rippling or wrinkling effect is visible through the skin at the edges of the implant. This is typically associated with saline breast implants, especially for women who are thin and have less of their own breast tissue. Although rippling is fairly common and not dangerous, it is unnatural in appearance and a cause of concern to most women. During your breast implant revision consultation with Dr. Mess, she'll guide you in choosing the best implants for your natural anatomy and frame, which can eliminate the potential for irregularities such as rippling.
Breast Implant Malposition
"Implant malposition occurs when breast implants were not placed in the correct position or have moved from their intended location in the breast pocket. This condition can be caused by surgical mishaps during initial breast pocket formation and implant placement, capsular contracture, trauma, and even aging. Malposition can cause the breasts to look deformed, irregular or asymmetrical, as one or both of the implants appear too low or too high, too close together, or too far apart. Dr. Mess can restore a natural-looking beauty, symmetry and balance to your breasts.
"Double Bubble" Deformity
The deformity known as a "double bubble" is a rare complication that occurs when a breast implant falls below the inframammary fold, creating the appearance of a second bulge beneath the breast pocket. This deformity can also occur when the breast implant rises upward due to complications arising from capsular contracture, causing the lower part of breast pocket to look deflated. This condition can be corrected through breast implant revision surgery.
Will breast implant revision surgery correct my capsular contracture for good?
Patients that experience capsular contracture are more likely to develop it again. While Dr. Mess can correct capsular contracture through surgery, she works to ensure that women understand that capsular contracture can recur.
How do I know if my implants need to be replaced?
Some patients are under the impression that they need to replace their implants every ten years, but it's not advisable to undergo surgery if you do not have any concerns with your current implants. However, if you are experiencing pain in your breasts, or if you have noticed an increase in the firmness of your breasts, or changes in the shape of your breasts you may be a candidate for breast implant replacement.
How soon can I have breast implant revision surgery after my initial breast augmentation if I'm unhappy with the results?
It is important to understand that it takes time for your breasts to fully settle into their new size and position after breast augmentation surgery with implants. Because of swelling, your final breast augmentation results may not be apparent for up to six months. That's why Dr. Mess recommends waiting at least six months to one year after placing breast implants before considering a second surgery.
Have More Questions About Breast Implant Revision?
Don't settle. Breast implant revision with Dr. Mess can help patients achieve the results they desire. Contact us today to learn more.
Sources
Dr. Sarah Mess has either authored or reviewed and approved this content. Page Updated