Breast Lift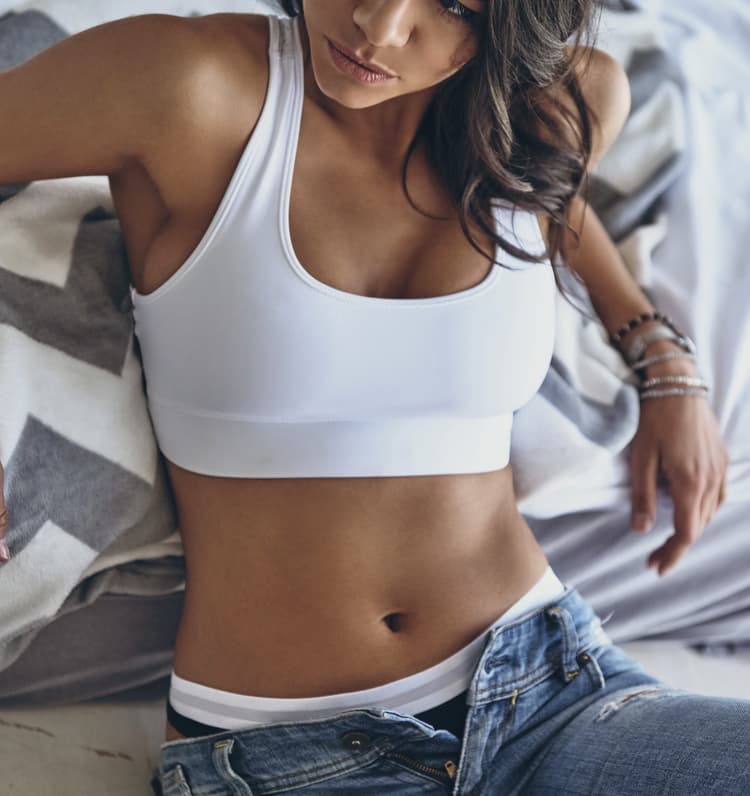 Various factors, such as pregnancy, weight fluctuations, and gravity, can cause the breasts to lose shape and firmness as women age.
Trusted Source What is breast lift surgery? American Society of Plastic Surgeons Go to Source
Breast lift surgery ("mastopexy") is a procedure that lifts and firms the breasts for a better overall breast contour by eliminating excess skin and tightening the remaining tissue.
Dr. Mess is certified by The American Board of Plastic Surgery (ABPS) and is a member of the prestigious American Society of Plastic Surgeons (ASPS) and The American Society for Aesthetic Plastic Surgery (ASAPS). Her extensive knowledge and rigorous training enable her to perform breast lift surgery with the utmost safety and aesthetic results.
Schedule Your Consultation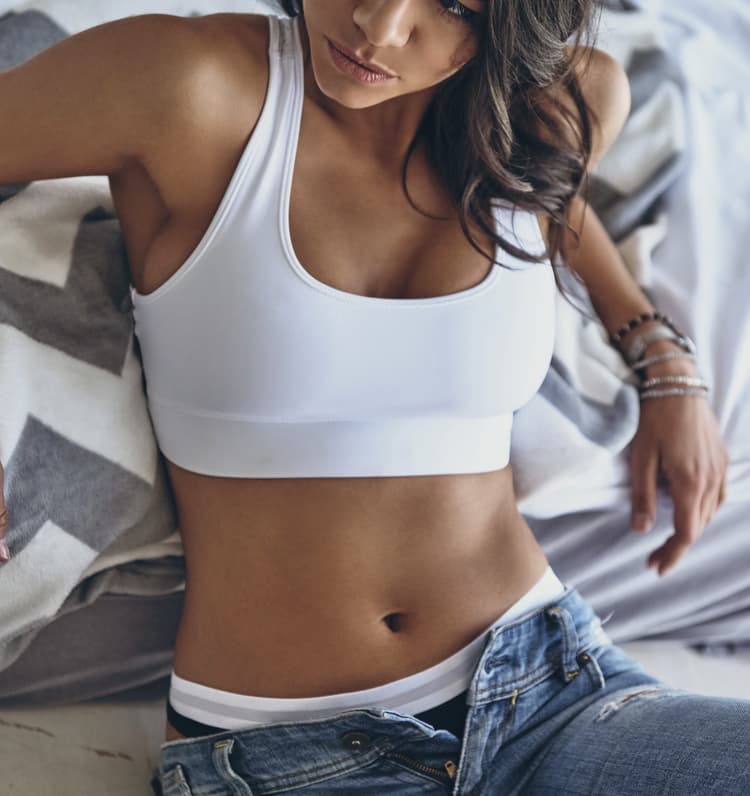 Breast Lift Benefits
Breast lift surgery can boost more than just drooping or sagging breasts. It can lift your self-esteem and restore confidence in your appearance. Whether your breasts have always had a little more droop than you like or breastfeeding and weight loss have left them deflated, breast lift surgery with Dr. Sarah Mess can help you achieve firm, perky, more youthful-looking breasts.
Patients that decide to undergo breast rejuvenation surgery often find the following benefits:
Perkier, higher, and more projected breasts
Enhanced cleavage
Improved (lifted) nipple position
Improved confidence and body image
Better fitting wardrobe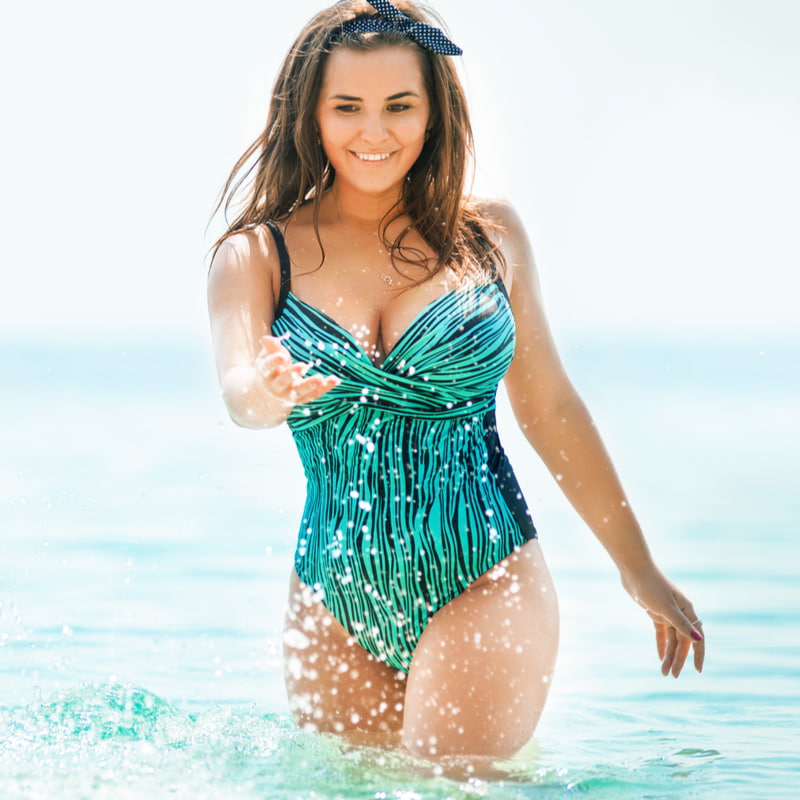 Ideal Candidates for Breast Lift
Trusted Source Who is a good candidate for breast lift surgery? American Society of Plastic Surgeons Go to Source The best candidates for breast lift surgery are women who are unhappy with the shape, size, volume and projection of their breasts, are in overall good health, do not smoke, and have realistic expectations.
In many cases, a breast lift surgery is performed as part of the Mommy Makeover procedure in order to attain more comprehensive rejuvenation results.

Breast Lift Procedure
There are three commonly used types of incisions for
Trusted Source What are the steps of a breast lift procedure? American Society of Plastic Surgeons Go to Source breast lift surgery. Dr. Mess will determine the best surgical technique for each patient based on several factors such as breast shape and size, the position of the areolae, skin laxity, and degree of sagging breast tissue.
Donut Incision
An incision is made around the entire areola. This technique is suitable for women with mild sagging.
Lollipop Incision
An incision is made around the areola and vertically down to the breast crease. This technique is best for women who experience a moderate degree of sagging.
Anchor Incision
An incision is made around the areola, vertically down the breast, and horizontally along the breast crease. This technique is best suited for women who have severe sagging.
VECTRA® 3D Imaging
Our office utilizes VECTRA® 3D Imaging to provide a high-resolution, three-dimensional simulation of how your results may appear. During your consultation with Dr. Mess, your preferences and goals will be discussed to determine which procedures can achieve your desired results. You will have multiple photos taken from various angles, and the images are then transferred to our computer system. Using these photos, a three-dimensional model of your anatomy is created, with your simulated procedure results digitally added to display the expected outcome. This process allows a visual representation for more accurate treatment plans and procedure result estimates.
Preparing For Breast Lift Surgery
You can undergo your procedure confidently knowing that Dr. Sarah Mess will perform your breast lift surgery in our accredited state-of-the-art surgical center in Columbia, MD. In preparing for your procedure, it's important that you adhere to the following instructions for an optimal outcome and recovery:
Quit smoking at least six months before your surgery
Inform Dr. Mess of any medication or supplements you are taking
Cease taking anti-inflammatory medications, aspirin, and herbal medications that cause blood thinning
Arrange for someone to drive you to and from surgery
Arrange for someone to stay with you for at least 24-hours following surgery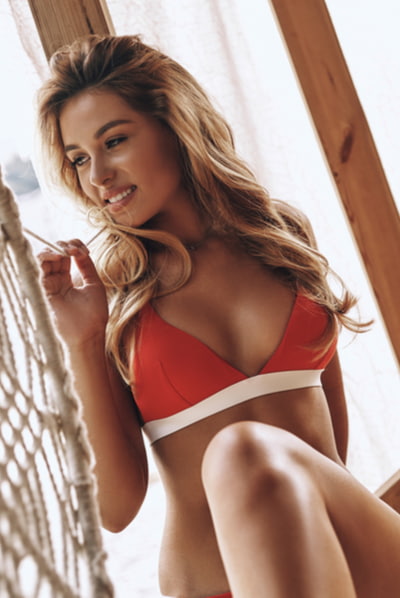 Recovery: What to Expect after Your Breast Lift Surgery
After the procedure is complete, waterproof bandages and a specialized surgical bra are applied to the breasts to minimize swelling. Patients should be careful to follow Dr. Mess' postoperative instructions, which include:
Get plenty of rest and apply ice packs to the breasts for the first couple of days
Take prescribed medication during the first week to alleviate pain or soreness
Visit the office for your post-op appointment to ensure recovery is going well
Refrain from any strenuous exercise or activity for the first two or three weeks
Continue with follow-up appointments to ensure there are no complications
Every woman is different, and the time it takes patients to recover from breast lift surgery can vary. Breast lift scars will fade over the next few months, and applying silicone sheets will help diminish their appearance more quickly.

How Much Does Breast Lift Surgery Cost?
We believe patients make better decisions when they understand the options and cost ranges for cosmetic surgery. We are happy to provide a basic price range for breast lift surgery, but final costs cannot be determined prior to your consultation with Dr. Mess.
Most breast lift surgeries are scheduled from 2-3 hours. Many patients combine liposuction or abdominoplasty with breast lift surgery for "mommy makeover" results. Dr. Mess will help you determine the best options to achieve your aesthetic goals.
The best way to determine your procedure pricing is to come in for a consultation with Dr. Mess. Our Columbia office is conveniently located and easily assessable from both Washington, D.C. and Baltimore.
Our surgical estimates are comprehensive. Your breast lift surgery quote will include:
Surgeon's fee

Operating room fees and supply charges

Anesthesia fees

Post-surgical garments

All appointments before or after your surgery
Price Range for breast lift surgery: $9,000- $11,000. (Budget an additional $1,500 to $1,700 if considering breast lift augmentation with silicone implants.) Your costs may fall outside of this range.
FAQs About Breast Lift Surgery
Will I have scars after breast lift surgery?
You can expect your incisions to be somewhat raised and red immediately following your surgery. However, for most patients these scars fade over time. Your final result will depend on your adherence to post-operative care instructions and your body's unique ability to heal.
Is breast lift surgery painful?
Your breast lift surgery will be performed with general anesthesia. Most patients report minimal discomfort following the procedure and will be provided pain medication and over-the-counter medications to manage any pain you do feel.
Is it possible to increase or decrease my breast size and shape with breast lift surgery?
Dr. Mess understands that you are interested in breast lift surgery to improve the overall appearance of your breasts. With that in mind, she may suggest breast enhancement with implants or breast reduction during your consultation to help meet your cosmetic goals.
What are the risks associated with breast lift surgery?
As with any surgical procedure, there is always some risk of infection, bleeding or scarring. Rarely, patients report loss of sensation in the nipple area. However, breast lift complications are very rare following surgery with Dr. Mess.
Where are the incisions made during a breast lift surgery?
Every breast lift patient's incisions are different. Dr. Mess will create a customized surgical plan for you and that plan will include incision placement based on your unique anatomy, aesthetic goals, and the amount of excess skin that will be removed. Some breast lifts only require minimal to moderate incisions around the nipple, while procedures requiring more skin removal to create optimal lift and projection can have incisions that circle the circumference of the areola, and extend downward vertically beneath the breast.
Have More Questions About Breast Lift Surgery?
Contact us today to learn more about how a breast lift with Dr. Mess can achieve results that will wow you!
Sources
Dr. Sarah Mess has either authored or reviewed and approved this content. Page Updated