VirtueRF Skin Rejuvenation in Baltimore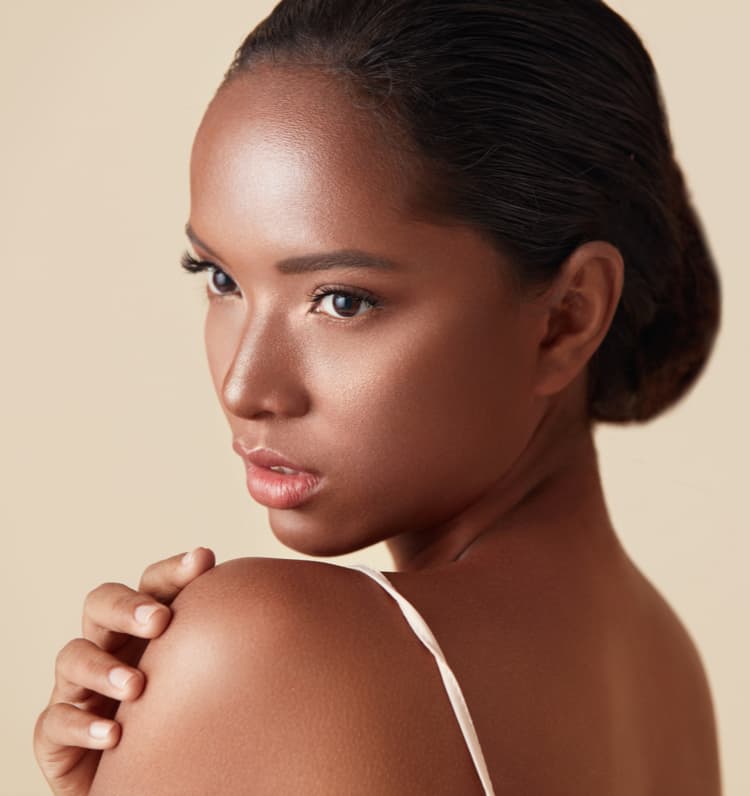 Dr. Sarah Mess' DMV area patients consistently ask for a non-surgical way to tighten loose skin and improve the overall quality of their skin. VirtueRF combines microneedling and radiofrequency (RF) to remove fine lines and wrinkles, tighten sagging skin, and correct tough to treat imperfections such as acne scarring and stretch marks. VirtueRF is an anti-aging treatment that can be used on the face, neck, hands, and body and provides women and men with a safe and natural way to restore their
Trusted Source Review of applications of micro needling in dermatology Clinical, Cosmetic and Investigational Dermatology Go to Source youthful appearance .
Schedule Your Consultation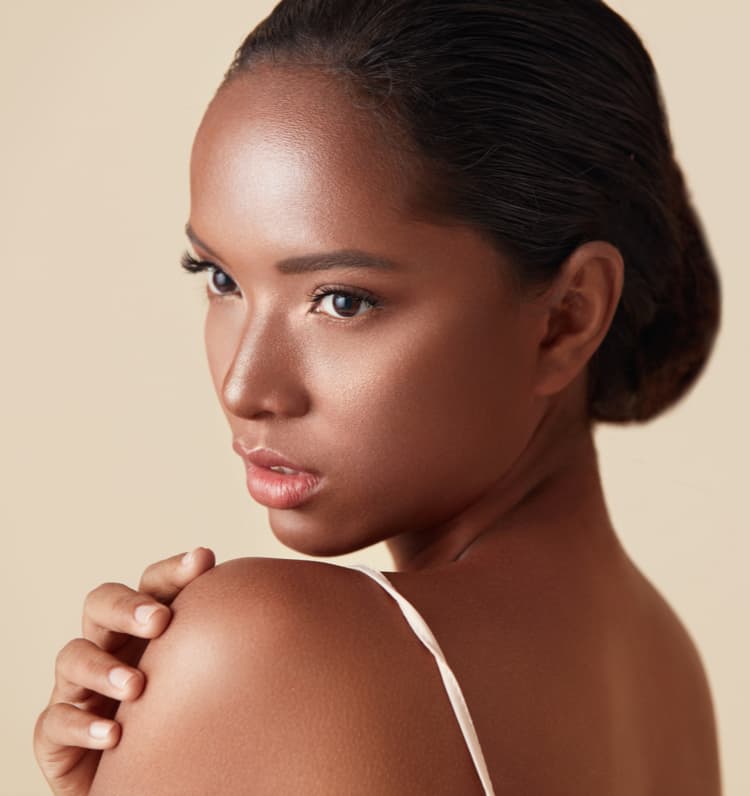 What is VirtueRF?
VirtueRF is a state-of-the-art device that allows patients to enjoy the combined benefits of microneedling and RF energy for a fully customizable treatment that is
Trusted Source Micro needling: A Comprehensive Review Dermatological Surgery Go to Source proven to safely target and treat a wide range of skin conditions. Using a multi-layered approach, the FDA-cleared VirtueRF device uses a combination of microneedles and radiofrequency to create micro dermal wounds. These microscopic injuries combined with RF heat energy
Trusted Source Skin resurfacing procedures: new and emerging options Clinical, Cosmetic, and Investigational Dermatology Go to Source promote remodeling of elastin and collagen resulting in lifted, tighter, and smoother skin.
Your aesthetic specialist can customize VirtueRF skin remodeling treatment for your specific skin type and unique concerns, including:
Fine lines and wrinkles
Sun damage, dark spots, and hyperpigmentation
Uneven skin texture and tone
Skin laxity
Enlarged pores
Acne Scars
Stretch Marks

VirtueRF Results
VirtueRF is the world's first RF microneedling system delivering unsurpassed results for skin tightening, wrinkle reduction, scar remodeling, tone and texture improvement, and other aging skin concerns. With variable depths and multiple handpieces, VirtueRF can optimize treatments in different areas of the body and produce excellent results regardless of skin type or tone. Patients of all skin types can address concerns year-round with no downtime.
Younger-Looking SKin
Create firmer, more youthful-looking skin by boosting the production of collagen and elastin.
Improve Skin Texture and Tone
Improve the skin's texture and tone by smoothing skin, diminishing blemishes, reducing the appearance of acne scars and enlarged pores.
Improve Neck Contour
Address excess skin laxity of the lower face and neck, to improve overall appearance and contour.
More Defined Jawline
Create a noticeably improved jawline by tightening the skin on the lower face and neck. Diminish the appearance of jowls and define your look.
Correct Acne Scars
Remodel scar tissue to diminish the appearance of acne scarring and other tough to correct skin imperfections.
Diminish Stretch Marks
Diminish the appearance of stretch marks and show off a better view at the beach or pool.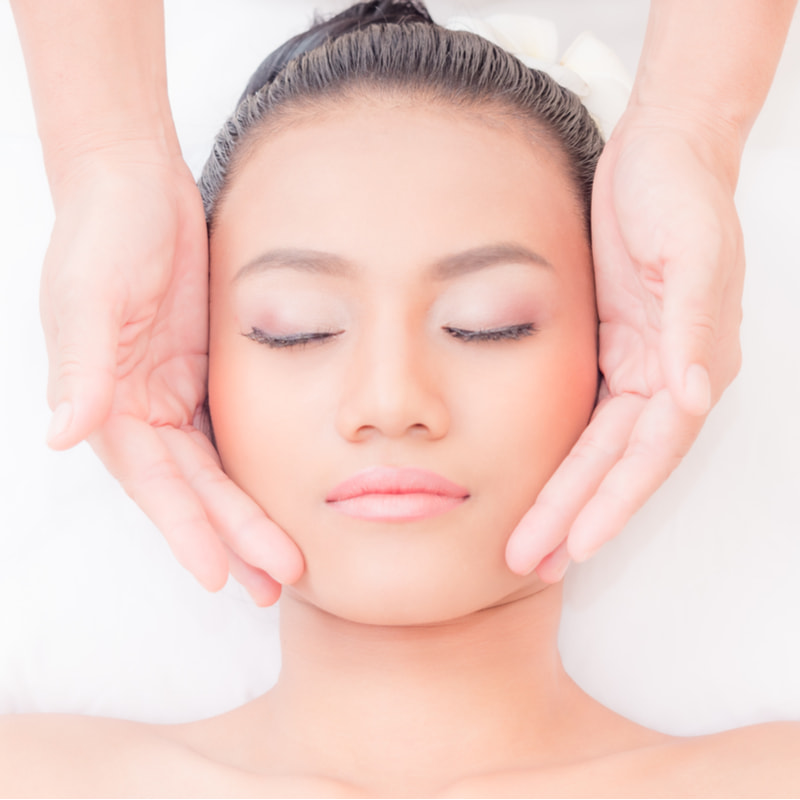 VirtueRF Skin Remodeling Treatment: What to Expect
Depending on the size of the area to be treated, VirtueRF skin rejuvenation treatment can take between 15 minutes and an hour. For example, a full-face treatment will take approximately 30-40 minutes. While VirtueRF treatments are virtually painless, our trained aesthetic specialist will ensure your maximum comfort by applying a numbing cream to the treatment area. VirtueRF delivers energy below the skin's surface. This allows for maximum results with the least amount of downtime. Once the entire area has been treated, your aesthetic specialist will soothe your skin with the VirtueRF post-treatment Microcurrent Dual Face Mask and give you detailed instructions on ongoing maintenance for your treated skin.
After VirtueRF Treatment: Recovery
Your VirtueRF treatment will be paired with a Microcurrent Dual Face Mask, the most innovative sheet mask available. The mask uses a unique dual system with patented Tissue X™ microcurrent technology to deliver antioxidants, vitamins, and hydration skin deep into the skin. The Microcurrent Dual Face Mask also has anti-inflammatory properties, eliminating redness and optimizing post-VirtueRF treatment healing.
After your VirtueRF treatment, your skin may be red for several hours, but you can plan to resume your normally scheduled activities immediately. Your provider may recommend no make-up for 24 hours and of course, it's always important to use sun protection.
Immediately After
Treatment areas will be pink and may have mild redness.
3-4 Hours After
Pink tone will begin to fade as normal skin color returns.
24-48 Hours After
Patients exhibit normal skin tone and begin to see improvements in tone and texture that will continue to improve over the next 6 months.

VirtueRF Maintenance
To start, we recommend a series of 3 to 4 VirtueRF treatments, spaced between 4 and 6 weeks apart. To maintain optimal results, we recommend a treatment every six months.
VirtueRF Cost
Every patient is different and is provided with a unique treatment plan based on their specific cosmetic needs. The cost of VirtueRF is dependent on the number of treatments necessary to reach your goals. Your provider will create your personal treatment plan during your consultation.
Your VirtueRF Skin Remodeling Consultation
If you have any questions or would like to schedule your VirtueRF skin remodeling session at our Columbia practice, please complete our contact form and someone will reach out to you as soon as possible.
Sources
Dr. Sarah Mess has either authored or reviewed and approved this content. Page Updated