Med Spa Treatments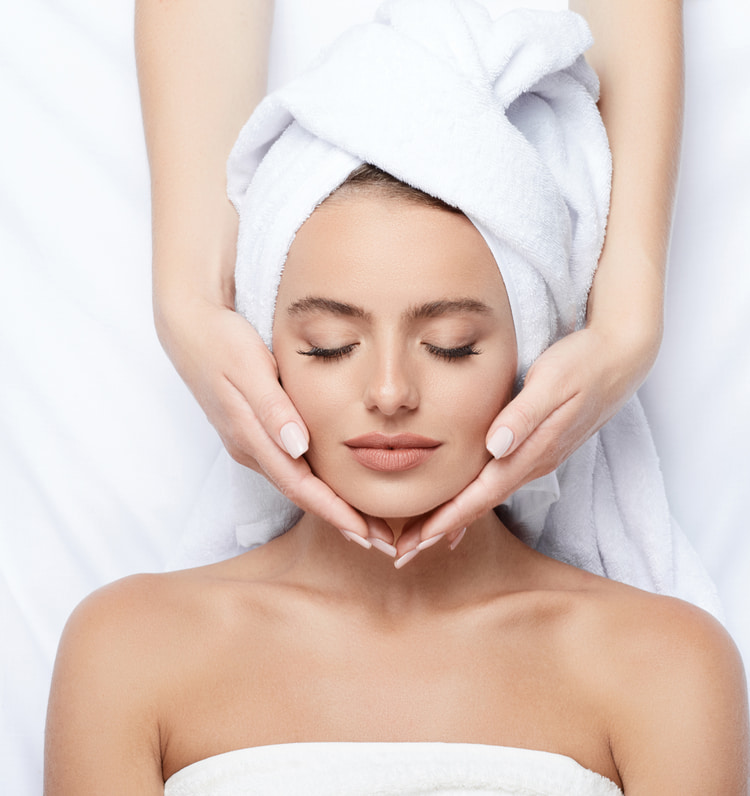 When it comes to looking and feeling your best, there are so many options available that don't involve surgery or significant recovery time. Dr. Sarah Mess and our team of providers offer patients in Baltimore and Columbia, MD a full range of non-surgical medical spa treatments that can help you refresh your appearance, enhance your body contours, improve your intimate health, and more—all with excellent results and little to no downtime. Learn more about the many non-surgical cosmetic procedures offered at our med spa by Dr. Mess and our team in the DMV area, then get in touch with us to schedule your personal consultation.
Schedule Your Consultation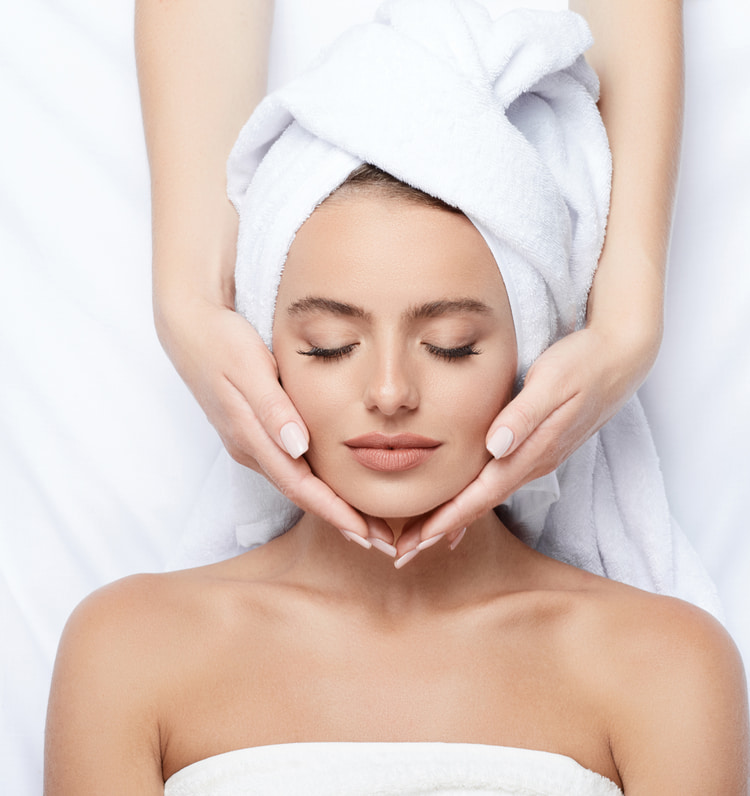 Injectables and Fillers
BOTOX® Cosmetic
BOTOX Cosmetic is one of the most popular injectables in the world, and for good reason. While dermal fillers are useful for literally filing in crevices and wrinkles, BOTOX prevents wrinkles from deepening and progressing by stopping the action of the muscles that form them. Thanks to the skill of Dr. Mess and our experienced team of injectors, our patients always enjoy BOTOX results that look natural.
Dermal Fillers
Dermal fillers are fantastic for filling in fine lines and wrinkles, but that's not all we can do with them. We work with a wide range of fillers at our Columbia medical spa, each of which delivers a specific cosmetic benefit. Using dermal fillers, our aesthetic providers can help you soften the appearance of fine lines and wrinkles, restore volume to your cheeks, jawline and under-eye area, and even add a more pronounced pout to your lips.
Lip Fillers
Do you desire lips that are fuller, poutier, and more voluminous? Using dermal fillers for lip augmentation, Dr. Mess and our talented injectors can not only increase the fullness of a patient's lips, but also create a more youthful appearance by diminishing the look of wrinkles around the mouth and improving lip definition.
Tear Trough Fillers
Do you desire eyes that are brighter and less tired looking? We use a variety of dermal fillers to reduce under eye dark circles, replace lost volume in the tear trough, and diminish the appearance of sagging skin and fine lines and wrinkles in the orbital area. Our expert team of master cosmetic injectors led by Dr. Mess can rejuvenate your eyes with tear trough filler to provide you with a more youthful looking appearance.
Chin & Jawline Enhancement
Are you seeking to build out a weak chin or enhance the definition of your jawline? At our Baltimore area med spa, Dr. Mess and our experienced team of clinical injection specialists use dermal fillers for chin augmentation and jawline contouring to create a more defined profile and improve facial symmetry for a natural and youthful appearance.
KYBELLA®
In the past, liposuction or neck lift surgery was the only way to get rid of stubborn submental fat, the source of a "double chin." Now there's a highly effective, non-surgical alternative: KYBELLA. Using this FDA-approved injectable, our aesthetic providers can reduce the appearance of a double chin and enhance definition of the chin area and jawline during a series of 30-minute office visits that require no anesthesia or downtime.
Fillers and Injectables Guide
With so many fabulous dermal fillers and injectables available today, the possibilities for cosmetic enhancement and rejuvenation are just about endless. Check out our detailed guide on the most popular fillers and injectables we offer and learn more about the benefits of each product.
Skin
HALO™
With the Halo Hybrid Fractional Resurfacing Laser, we can help you restore your glow with far less downtime than other laser treatments. Halo is great for reducing the size of pores, erasing years of sun damage, easing the appearance of fine lines and wrinkles, and erasing other imperfections to reveal a more even, youthful-looking complexion.
Sciton® MOXI™
MOXI is a revolutionary form of laser skin resurfacing that is perfect for our active patients looking to reverse or prevent early signs of skin aging or sun damage. This gentle fractional laser is ideal for all skin types, and treatment takes as little as 30 minutes with little to no downtime. MOXI helps eliminate unwanted pigmentation, promotes more even skin tone and texture, and reveals more youthful, glowing skin.
VirtueRF
VirtueRF combines the benefits of microneedling with radiofrequency energy to treat a variety of skin imperfections and boost production of elastin and collagen. With VirtueRF, we can target fine lines and wrinkles, hyperpigmentation, dark spots, sun damage, enlarged pores, acne scars, and stretch marks. After treatment with VirtueRF, patients enjoy tighter, smoother skin and a more youthful appearance.
BBL Hero | BroadBand Light™ Therapy
BBL Hero's BroadBand Light™ Therapy is the gold standard of non-invasive skin rejuvenation for the entire body. This non-surgical treatment reduces brown and red pigment for a smooth and flawless complexion, while also stimulating the production of collagen and elastin to improve texture, lift, and tighten the skin.
Forever Young BBL™
Forever Young BBL is ideal for eliminating troublesome imperfections like freckles and age spots, wrinkles and fine lines, rosacea, hyperpigmentation, acne, and unwanted hair. Using this state-of-the art treatment, we are able to reveal skin that is firmer, smoother, and more even-toned for a total complexion refresh.
Laser Resurfacing
Dr. Mess and our team of providers are highly experienced in the latest laser skin resurfacing techniques, and we customize laser treatments to help each patient meet their specific goals. From eliminating lines and wrinkles to diminishing the appearance of vessels, acne, and acne scars, we are able to tailor your treatment to complement your lifestyle and deliver optimal results.
Collagen P.I.N. Microneedling
Micro-needling is safe for all skin types, and we can fully customize treatment to meet your unique needs and goals. From light needling for a quick refresh to more intensive treatment of complexion imperfections, we'll develop the perfect treatment plan for you.
Latisse®
Most of us aren't born with thick, luxurious lashes…but that doesn't mean we can't have them! Prescription Latisse is the first and only product approved by the FDA to safely grow lashes that are clinically proven to be longer, thicker, and darker in the vast majority of patients.
Upneeq
If sagging eyelids are making you appear tired and older than you feel, Upneeq is a revolutionary non-surgical solution that temporarily lifts the upper eyelids. Upneeq prescription eye drops provide a convenient and effective way to rejuvenate your appearance without the downtime and risks of traditional procedures. Elevate your confidence and rediscover a more youthful and refreshed you with Upneeq.
Skin Care
Everybody's skin is a little bit different, but there is one thing we all have in common—our complexion thrives with a good skin care routine. Whether your skin is dry, oily, or combination, our aesthetic specialists can recommend the ideal products to help you keep it clear, healthy, and glowing.
Anti-Aging Treatment Guide
No matter your age or gender, there are steps you can take to keep your skin looking fresh, healthy, and vibrant. Check out our Anti-Aging Treatment guide to learn more about what you can do right now to keep your skin healthy and reverse signs of aging.
Body
EMSculpt®
EMsculpt is the future of body contouring, allowing you to burn fat, tone, and build muscle definition beyond what can be achieved through exercise. This revolutionary treatment uses High-Intensity Focused Electromagnetic energy to induce muscle contractions and release chemicals that break down fat cells. EMsculpt is perfect for toning the abs, thighs, buttocks, arms, and calves.
CoolSculpting®
In the hands of our skilled medical spa providers, CoolSculpting can freeze away stubborn pockets of body fat to produce results comparable to those of liposuction. In just a few non-invasive sessions, CoolSculpting can help you reduce fat on your abdomen, flanks, bra roll, back, arms, and thighs.
EMSella
For women looking for relief from stress urinary incontinence and the quality of life issues that accompany it, the EMSElla chair offers a welcome solution. EMSella is an FDA-approved chair that uses electromagnetic energy to stimulate the pelvic floor and strengthen and tone weakened pelvic muscles. In as few as 6 EMSella treatments, most women notice a dramatic improvement in bladder control.
Laser Hair Removal
Why bother with shaving and waxing, when in just a few simple treatments you can be hair-free? We employ a revolutionary laser hair removal system that quickly and effectively prevents hair regrowth on both light and dark skin tones. Laser hair removal is one of the most sought-after non-surgical treatments for both men and women at Dr. Mess' practice.
Bare HR Laser Hair Removal
Bare HR Laser Hair Removal is the ultimate solution for achieving silky-smooth, hair-free skin. Powered by advanced Sciton technology, Bare HR offers a cutting-edge approach to permanent hair reduction. It targets hair follicles directly, effectively inhibiting their regrowth. This innovative laser system is designed to provide fast, efficient, and virtually painless treatments, offering you a comfortable and experience and long-term results.
Motus AX Laser Hair Removal
For fast, safe, and permanent hair removal, the Motus AX laser hair removal system is the gold standard. We are proud to employ this system, which provides painless hair removal for the widest possible range of skin types and also effectively treats pigmented lesions.
diVa Vaginal Laser
The diVa Vaginal laser offers revolutionary treatment to many of women's most troublesome intimate challenges. By stimulating the growth of new tissue in the vaginal wall, treatment with the diVa laser can eliminate age-related vaginal issues like urinary incontinence, dryness and itching, and even painful intercourse.
Contact Dr. Mess
If you are in Baltimore and Columbia, MD and looking to refresh, refine, and rejuvenate your appearance without surgery, we invite you to contact the practice of Dr. Sarah Mess. A member of our med spa team will be happy to help you learn more about the many non-surgical options available to you at our medical spa and schedule your personal consultation.
Dr. Sarah Mess has either authored or reviewed and approved this content. Page Updated