Brow Lift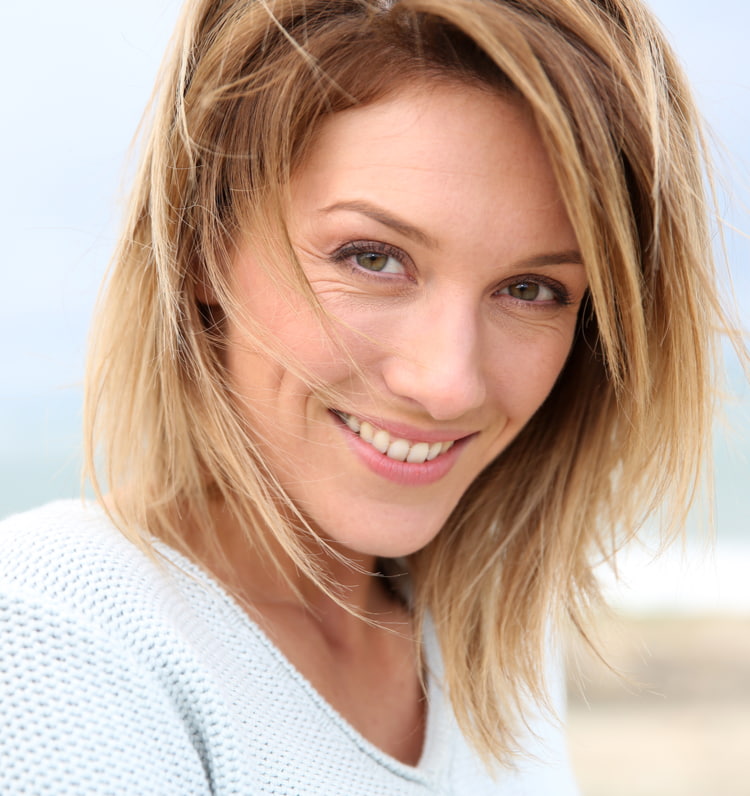 As we age, the skin surrounding our eyebrows and forehead can become loose and form wrinkles, causing us to appear exhausted or frustrated. Everyday facial expressions, exposure to the sun, and gravity can all cause our skin to age. A brow lift by Dr. Sarah Mess in the DMV area is designed to reposition the skin on the forehead to provide smoother, tighter skin and a more youthful appearance.
Schedule Your Consultation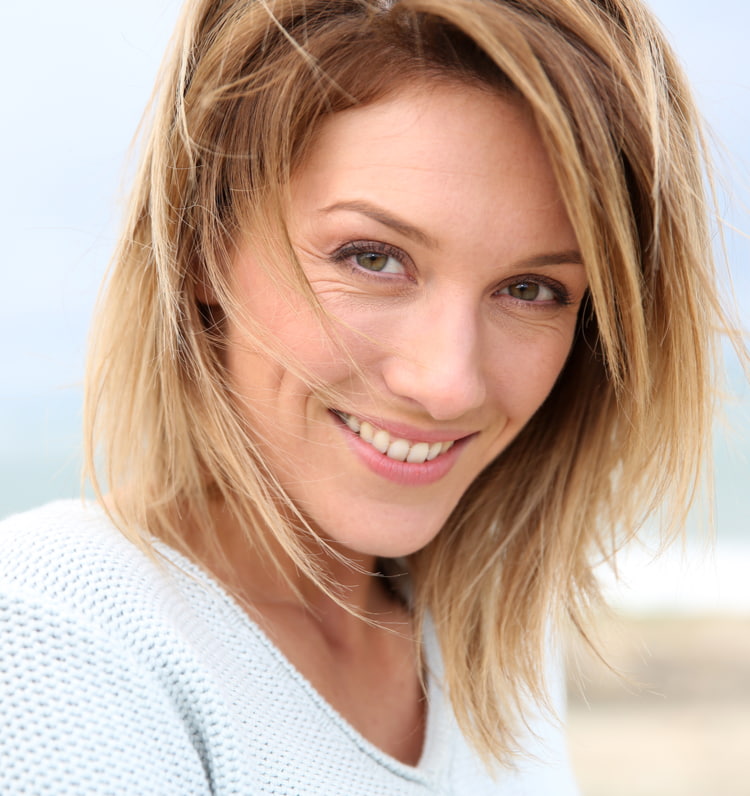 Ideal Candidates for Brow Lift
Although the most ideal candidates for a browlift are between 40 and 60 years of age, a browlift can be performed on any person that is uncomfortable with the way their forehead and brow look or whose face shows signs of aging. Candidates should be in good physical health, abstain from smoking, and have realistic expectations of the procedure. It is important that individuals choose to undergo a browlift for their own benefit and wish to correct one or more of the following:
Reduce deep lines across the forehead, brow and upper nose area
Raise the brow line providing a more youthful, friendlier expression
Brow lifts are commonly combined with complimenting surgeries such as eyelid surgery, neck lift, or facelift and targeted skincare regimens can extend the results of these procedures.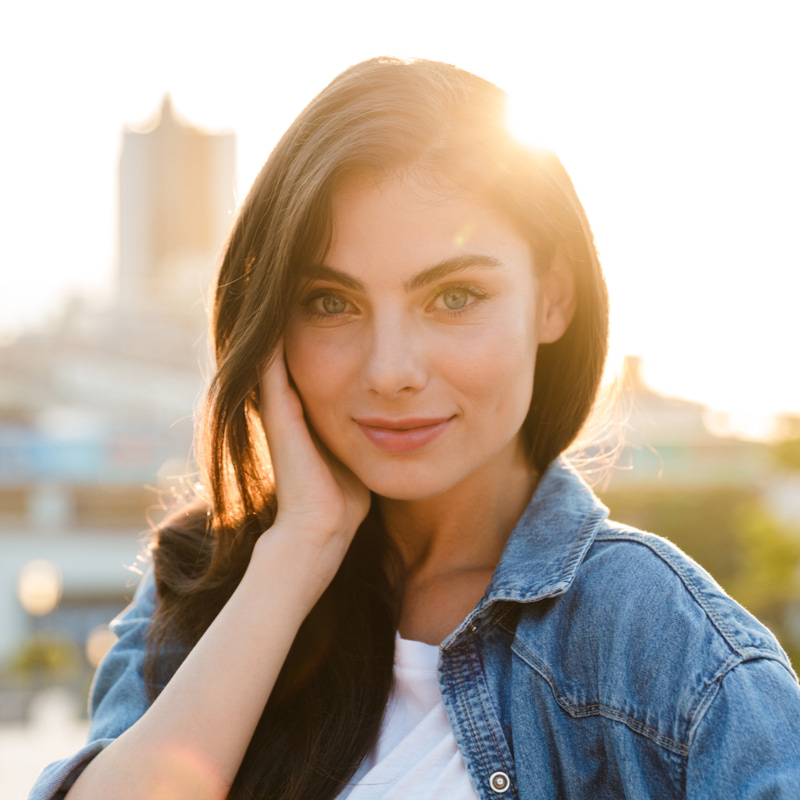 Preparing for Brow Lift Surgery
Prior to a brow lift surgery, Dr. Mess will give you specific instructions on how to prepare for the procedure at her practice located in Columbia. Patients will also need to stop smoking and taking anti-inflammatory drugs such as aspirin well in advance of the procedure, as this could cause complications during surgery and impair healing.
The Brow Lift Procedure
Dr. Mess receives many patients from the Maryland area including Washington DC, Columbia, Baltimore, and nearby areas, and performs brow lifts on an outpatient basis under intravenous (IV) sedation or general anesthesia. There are various methods that can be used to perform brow lift surgery, depending on the specific concerns and goals of individual patients. During your consultation, Dr. Mess will discuss which technique is best suited for you and whether you brow lift will be combined with a facelift, blepharoplasty or other procedure.
Recovery After Brow Lift Surgery
Patients often experience some bruising and swelling after a brow lift surgery. Dr. Mess will provide a complete recovery plan prior to surgery, but typical precautions include:
Keep the head elevated
Apply cold compresses to reduce swelling and speed healing.
Follow recommendations regarding prescribed medication to relieve discomfort and swelling
Your incisions will continue to improve over the next few days. Patients can usually return to work about a week after surgery but should refrain from any strenuous activity for several weeks.

How much does a Brow Lift Cost?
We believe patients make better decisions when they understand the options and cost ranges for aesthetic surgery. We are happy to provide a basic price range for brow lift surgery, but final costs cannot be determined prior to your consult with Dr. Mess.
The costs associated with a brow lift include:
Surgeon's fee

Surgical facility costs

Anesthesia fees

Prescriptions for medication

Post-surgery garments
The type of technique that is performed also affects the overall cost of your brow lift procedure. Patients who choose to attain complete facial rejuvenation often combine a brow lift with a facelift or eyelid lift, which can increase the total cost.
The best way to determine your procedure pricing is to come in for a consult with Dr. Mess. Our Columbia office is conveniently located and easily assessable from both Washington, D.C. and Baltimore.
Price Range for brow lift surgery: $7,000-$8,000. (brow lifts are routinely performed under local anesthesia unless combined with additional procedures requiring general anesthesia). Your costs may fall outside of this range.
Results After Brow Lift Surgery
Due to swelling and bruising, the results of a brow lift may not be immediately apparent. As symptoms subside over the next 5-10 days, patients will notice that their face appears more youthful and revitalized.
To maintain long-lasting results patients should frequently moisturize and apply sunscreen whenever they are in the sun. Dr. Mess will advise you on a comprehensive plan to protect your investment and maintain your surgical results.
You are welcome to visit our before and after photos page to see some of Dr. Mess' previous patients' results. These patients have graciously allowed us to use their results on the website. Additional photos can be seen in the office during your consultation.
Schedule Your Consultation
Dr. Mess is a board certified plastic surgeon in Columbia, Maryland. She regularly performs brow lift surgery for individuals in the Washington, Baltimore area who seek to improve their facial appearance. Her extensive training and knowledge of plastic surgery enable our Maryland brow lift specialist to help you achieve the look you desire. Please call (410) 324-6800 to schedule your initial consultation today.
Dr. Sarah Mess has either authored or reviewed and approved this content. Page Updated