Tuberous Breast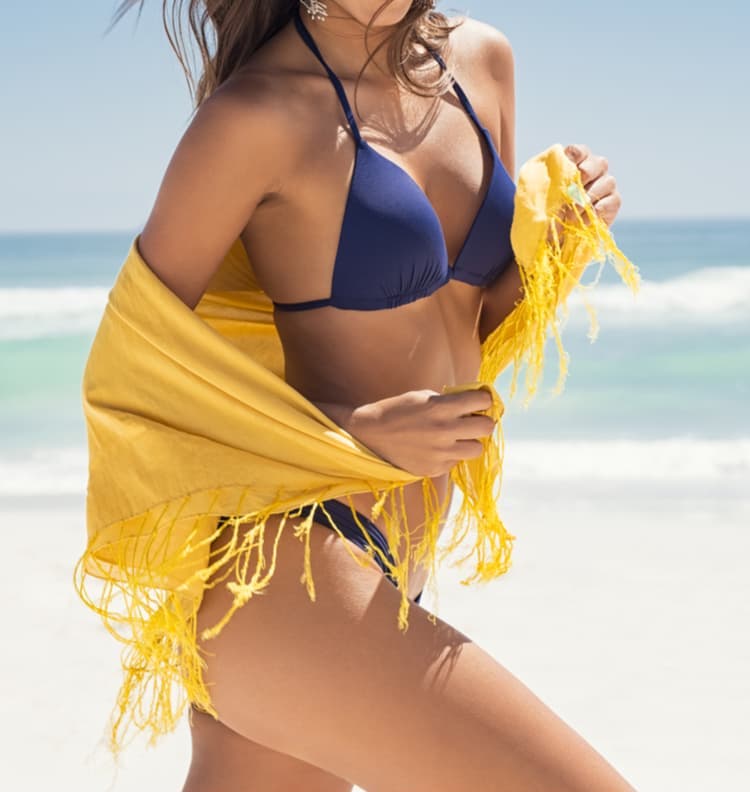 Tuberous breasts are breasts that develop narrow with large, puffy areolas. While tuberous breasts vary in shape, they are usually characterized by breasts that are narrow, elongated and cone-like. These breasts may have areola hypertrophy, a protruding and larger than usual areola, as well as protruding nipples due to a constriction of tissue at the base of the breast. Some patients with tuberous breasts find that only one breast is affected, while for other patients, both breasts are tuberous. Serving the Maryland, Washington DC, and Virginia areas, Tuberous Breast Specialist Dr. Sarah Mess is experienced in the treatment of this condition and offers Tuberous Breast Correction Surgery at her Columbia, Maryland practice.
Schedule Your Consultation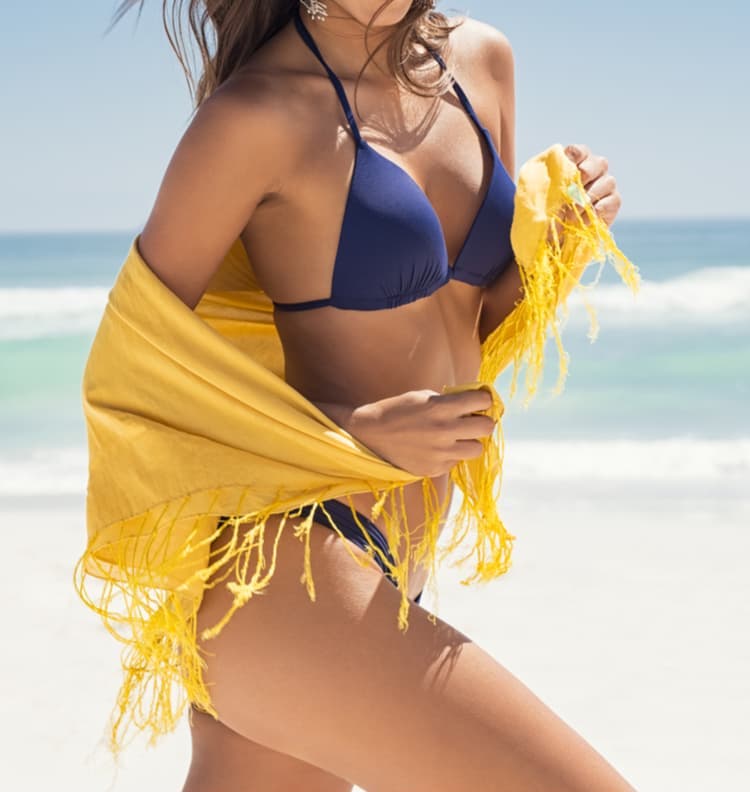 Thinking of Undergoing Tuberous Breast Correction Surgery?
Tuberous breasts can be a significant source of stress and anxiety, and have a profound effect on a woman's self-confidence. Correcting tuberous breasts can lead to:
Better self-esteem
More enjoyment of their social activities
Increased comfort in intimate settings
Enhanced ability to breastfeed
More symmetrical appearing breasts
Significant cosmetic benefit including improved shape and projection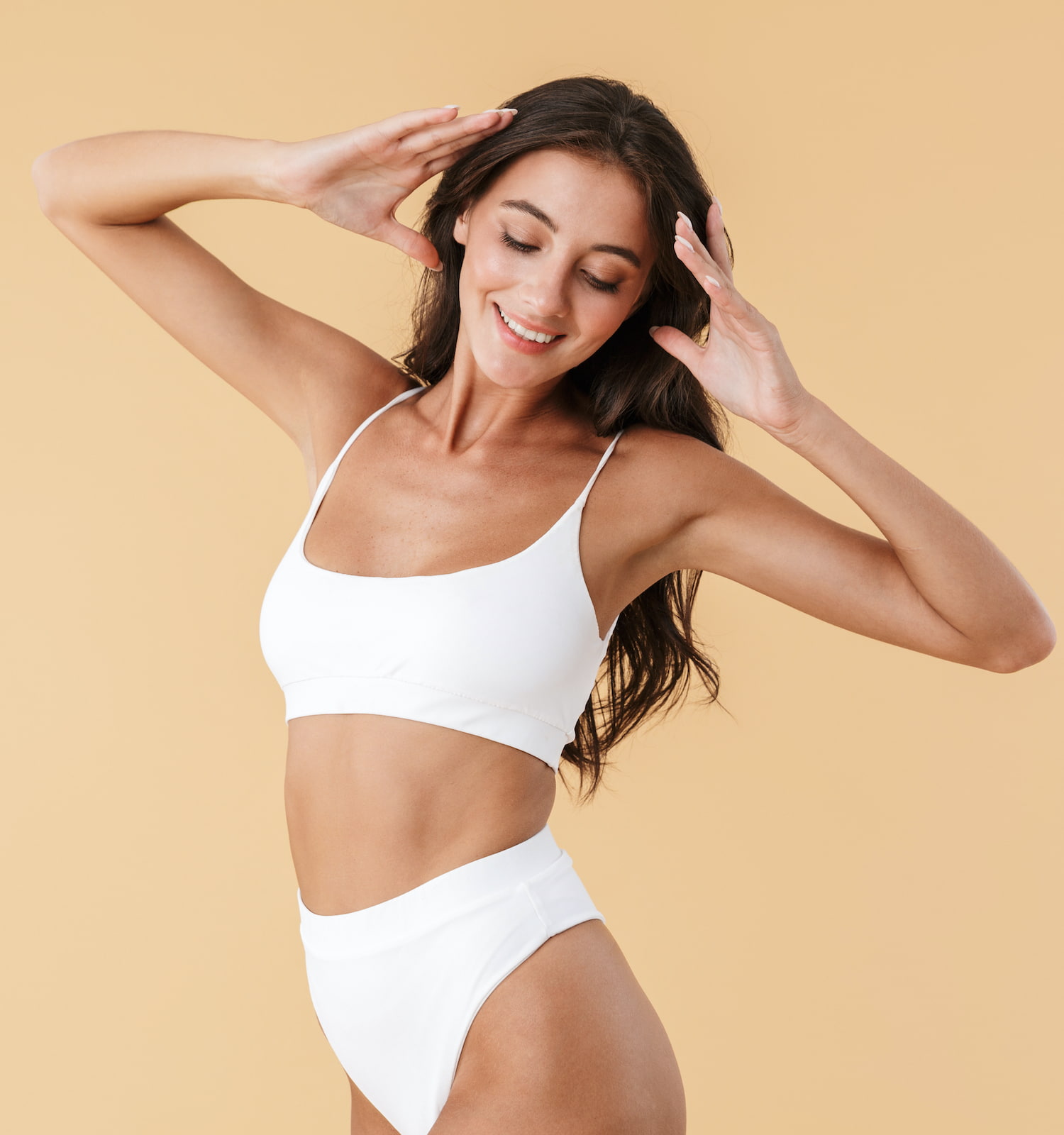 What to Expect During Your Tuberous Breast Correction Surgery
Dr. Sarah Mess is the board-certified plastic surgeon that women in Columbia and the surrounding area trust for tuberous breast correction surgery. During a tuberous breast correction surgery, Dr. Mess will adjust the breast shape for a more symmetrical, aesthetically pleasing, and natural-looking appearance. In less severe forms, and depending on the patient's goals, Dr. Mess may transfer fat or place breast implants during the corrective surgery for added volume and projection. Depending on the severity of the deformity, some patients may require surgery in two stages to first release the constricted breast tissue and expand the deficient zone, and the second to focus on adjusting the position of the nipple, and adding volume with an implant. If Dr. Mess determines that breast augmentation using fat transfer is more appropriate based on the patient's anatomy and the aesthetic they are looking for, she'll utilize liposuction during the procedure to remove fat from predetermined parts of the body such as the hips, buttocks and thighs, and inject it into the breasts. This option is ideal for women who desire natural results and prefer a small increase in breast size.
Preparing for Your Tuberous Breast Correction Surgery
After the initial consultation, Dr. Mess will provide each patient with a comprehensive preoperative office visit in the weeks prior to tuberous breast surgery, where prescriptions, as well as pre and postoperative instructions are reviewed.
In preparing for tuberous breast correction surgery, it's important that you:
Fill any medications prescribed to you by Dr. Mess
Stop smoking at least six months prior to surgery
Avoid medications with blood-thinning effects, such as aspirin and anti-inflammatory drugs
Arrange for someone to drive you to and from surgery
Arrange for someone to stay with you for at least 24 hours following surgery
Tuberous Breast Correction Surgery Recovery
After the procedure, patients are discharged 1–2 hours after the surgery in the care of the family or friend driving them to and from the office. Recovery from tuberous breast correction surgery varies based on the patient's individual treatment plan, the surgical techniques used by Dr. Mess, as well as the patient's individual anatomy. However, most patients typically can return work after one week and are fully recovered within eight weeks.
Tuberous Breast Correction Surgery Results
Dr. Mess is committed to providing beautiful, natural-looking results to restore confidence for patients with tuberous breasts.

Am I A Candidate For Tuberous Breast Correction Surgery?
Those who are good candidates for tuberous breast correction surgery are in general good health, desire more natural shaped breasts, and have realistic expectations for results. Since tuberous breast correction surgery is considered to be reconstructive, women as young as 16 years of age may be candidates for this procedure if their breasts have stopped growing. During your consultation, Dr. Mess will take a complete medical history as well as discuss concerns and aesthetic goals and advise the patient on their candidacy for this surgery.
It is critical that patients have realistic expectations. There is a risk that reconstructed breasts may not retain the same sensation as natural breast tissue. Patients can expect to see incisions on the breast immediately following surgery and throughout the healing process, however, with time these scars will fade.
Frequently Asked Questions About Tuberous Breast Correction Surgery
Is the Treatment for Tuberous Breasts the same as a Breast Augmentation?
There are substantial differences between tuberous breast correction and breast augmentation. Since tuberous breast correction surgery is a specialized procedure it requires multiple highly nuanced surgical techniques to achieve the most aesthetically pleasing outcomes. Mild cases of tuberous beasts with an underdeveloped breast bud and a puffy areola are best treated with fat transfer or breast augmentation with implants. Moderate to severe cases of tuberous breast deformity require a breast lift with a delicate balance of constricted tissue release, breast reshaping and areolar repositioning. Breast augmentation can be done in addition to reconstruction if the patient desires a fuller breast.
No two tuberous breast corrections are the same because each patient has different anatomy and varying degrees of deformity. Each tuberous breast surgery will be as unique as the patient's breast shape, and aesthetic goals.
Are there any risks associated with Tuberous Breasts surgery?
Tuberous breast correction should always be performed by a board-certified plastic surgeon. This reconstructive surgery can be technically challenging; while patients are always in good hands with Dr. Mess, there are risks inherent in any surgical procedure. The risks associated with tuberous breast correction surgery include the following:
Swelling and bruising around the incision site
Bleeding
Infection
Rupture
Changes insensation
Contact Us for Tuberous Breast Correction Surgery In Columbia, Maryland
If you have questions or concerns with tuberous breast deformity and you would like to discuss your options, contact us to set up an in-person or virtual consultation with Dr. Mess.
Dr. Sarah Mess has either authored or reviewed and approved this content. Page Updated