Asian Eyelid Surgery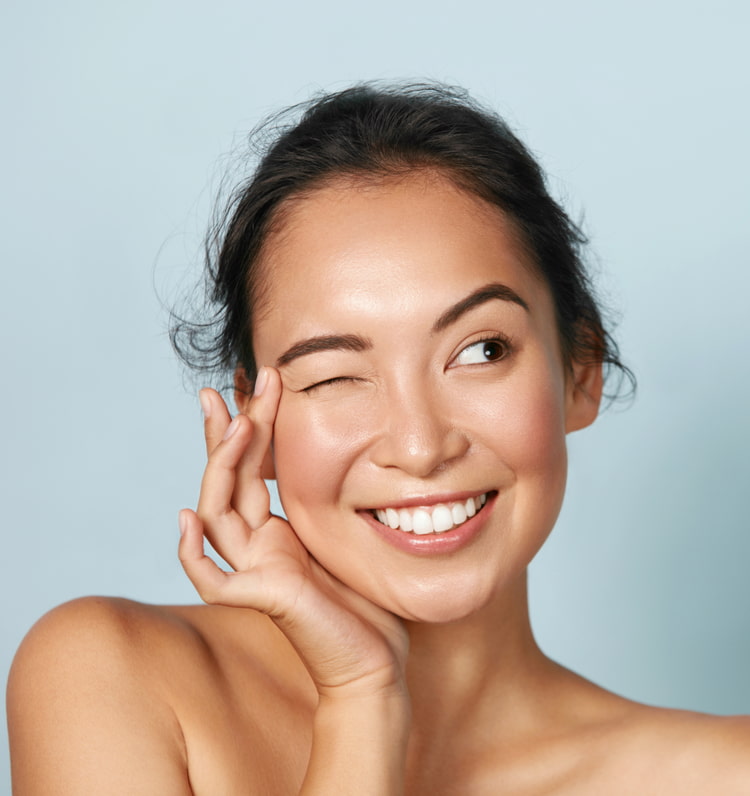 Addressing Concerns Unique to Patients of Asian Descent
An overwhelming majority of plastic surgery procedures are applicable to the general population regardless of their background or ethnicity. But, in some cases, there are specific conditions or traits that require a unique approach.
Asian eyelid surgery is one of those unique procedures used to address specific concerns for people of Asian descent. While eyelid surgery (blepharoplasty) is performed to address eye puffiness and sagging that can cause you to look aged, Asian eyelid surgery (double eyelid surgery) is designed to create a crease on your upper eyelid.
Schedule Your Consultation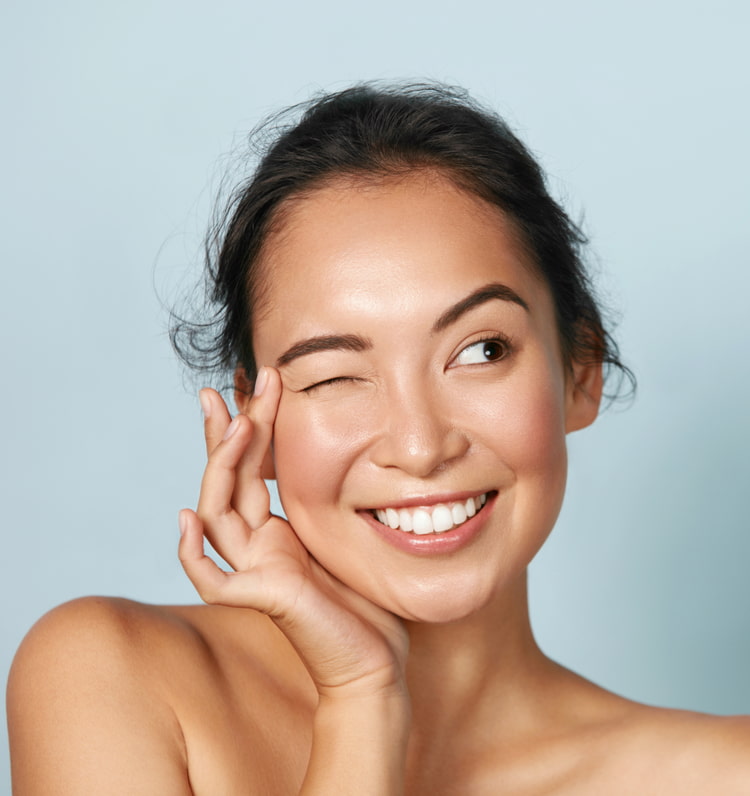 Expertise and Experience In Asian Eyelid Surgery
Dr. Sarah Mess is a board-certified plastic surgeon who combines her artistic eye with surgical experience to restore your confidence. Your eyes are the windows to your soul and one of the first features people notice, and Dr. Mess aims to help you achieve the "look" you want.

Everything You Need to Know About Asian Eyelid Surgery
What Should I Expect During My Asian Eyelid Surgery Consultation?
Asian eyelid surgery a challenging procedure; it takes a skilled surgeon to preserve your ethnic characteristics while also opening and brightening your eyes. No two sets of eyes are identical, and many cultural traits can affect the outcome of your surgery. Considering how unique the procedure is, Dr. Sarah Mess will work closely with you during your consultation to better understand the result you would like to achieve.
She will then use her extensive knowledge of anatomy, attention to detail, and artistic sensibility to help you achieve those aesthetic goals.
Where Will My Procedure Take Place?
Your Asian eyelid surgery will be performed as an outpatient procedure at our AAAASF-accredited facility in Columbia, Maryland. The AAAASF (American Association for Accreditation of Ambulatory Surgery Facilities) is the gold standard in accreditation. Having their accreditation means that our facility has met and continuously complies with the association's strict requirements for patient safety, standardized quality, specialist certification, and staff credentials. We understand the importance of patient safety and are committed to providing you with the highest level of care.
What Will the Process for My Eyelid Surgery Be Like?
After working with you to create a surgical plan tailored toward your specific goals, Dr. Mess will mark the location of the new crease and apply a topical anesthetic. Most upper eyelid surgeries require only local anesthesia, but lower eyelid surgery is typically performed under IV sedation. Once the anesthesia is administered, the incisions are made along the marks on your eyelids.
Electrocauterization instruments may be used to control bleeding during your procedure. Once the incisions are made, skin and fat are removed, and your eyelid tissue is folded and repositioned. Sutures will be used to close your incisions, and an ointment will be applied to help lubricate your eyes and maximize healing.
Where Will My Incisions Be Made?
Dr. Mess will make the upper eyelid incision along the natural fold of the skin or where the new eyelid crease will be so that any scarring can be easily concealed. By making this incision, Dr. Mess can remove and reposition fat deposits, tighten muscles, and remove excess skin to create a more youthful appearance and a more distinct crease in the upper eyelid.
In the lower eyelid, a transconjunctival incision is made inside the lower eyelid that allows for the removal or redistribution of fat. If you're concerned about loose skin in your lower eyelids, Dr. Mess can use an incision just below the lower eyelashes.
Recovery After Asian Eyelid Surgery
Immediately After
Directly after your procedure, you may feel a tight sensation around your eyes and minor overall discomfort. Numbness, swelling, sensitivity, and changes in vision are all normal for the first few days but should diminish within 10 days. Dr. Mess may prescribe mild pain medication if you need it, and you can use ice packs to help with any swelling or bruising. Keeping your head elevated will also help promote healing and ease swelling. You will be given antibiotic ointment that should be applied to your incisions as directed by Dr. Mess.
1 Week
By this time, Dr. Mess has usually removed the sutures from the operation site. Throughout your recovery, it is essential that you protect the scarring from harmful sunlight, which could make your scars darker and more noticeable.
2 Weeks
Most patients are able to return to public outings after 10 to 14 days once the swelling has subsided, but it is important to make sure you are continuing to take steps to protect your scarring from sun damage.
3 Months
Healing is a gradual and personal process, and the appearance of your eyes may change for up to six months following your procedure. Make sure to rest and give yourself plenty of time to heal.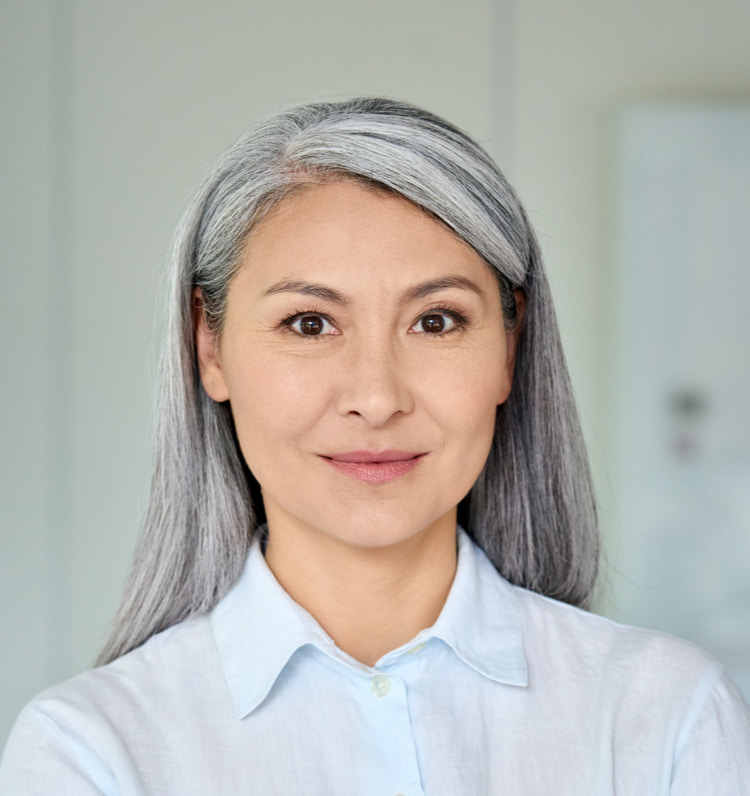 What To Expect After Asian Eyelid Surgery Recovery
Your results from this procedure will be long lasting. The eyelid crease created is permanent, and any fatty tissue or excess skin that is removed is gone for good. This surgery enhances the shape and natural beauty of your Asian eyelids by opening them up and creating a crease to help you look more refreshed and alert.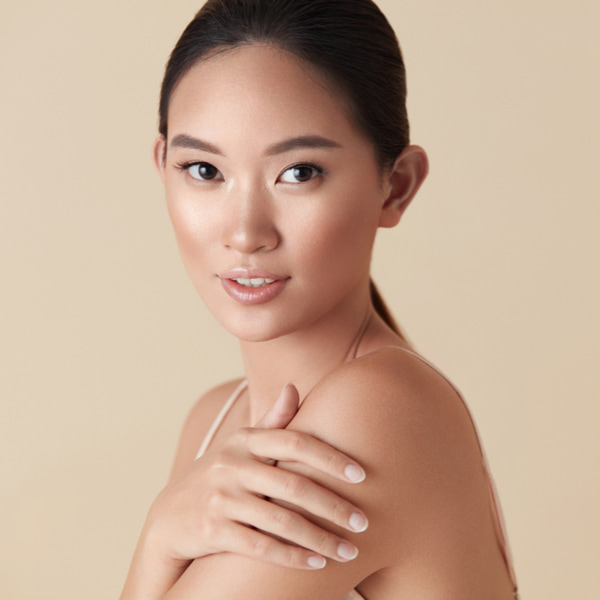 Am I A Good Candidate for Asian Eyelid Surgery?
If your eyelids sag and obstruct your vision, or if you always look tired, then this surgery may be the right choice for you. You might also benefit from Asian eyelid surgery if you'd like to have a crease created or made more dramatic in your upper eyelids. Dr. Mess starts by evaluating your eyelid structure and creases as well as making sure that you are a good candidate for the procedure. After your assessment, she will measure your eyelids and creases, eyebrows, and excess fat and skin to create a personalized surgical plan for you.
Have More Questions About Asian Eyelid Surgery?
Dr. Mess is happy to discuss any questions or concerns you might have for your Asian eyelid surgery, so make sure to contact us today!
Dr. Sarah Mess is a board certified plastic surgeon. She is a member of The American Society for Aesthetic Plastic Surgery (ASAPS) and the American Society of Plastic Surgeons (ASPS). She is dedicated to providing each of her patients with the results they desire while making sure that they are cared for with the utmost safety. To schedule a consultation with Dr. Mess, please call (410) 559-9484 today.
Dr. Sarah Mess has either authored or reviewed and approved this content. Page Updated