Say Goodbye to Stubborn Outer Thigh Fat!
CONSISTENT AND EFFECTIVE RESULTS
In a recent CoolSmooth™ clinical study where patients recieved unilateral outer thigh treatments:
86% of patients noticed visible fat reduction after just one treament
86% of patients were satisfied with their results
89% would recommend the CoolSculpting™ procedue to a friend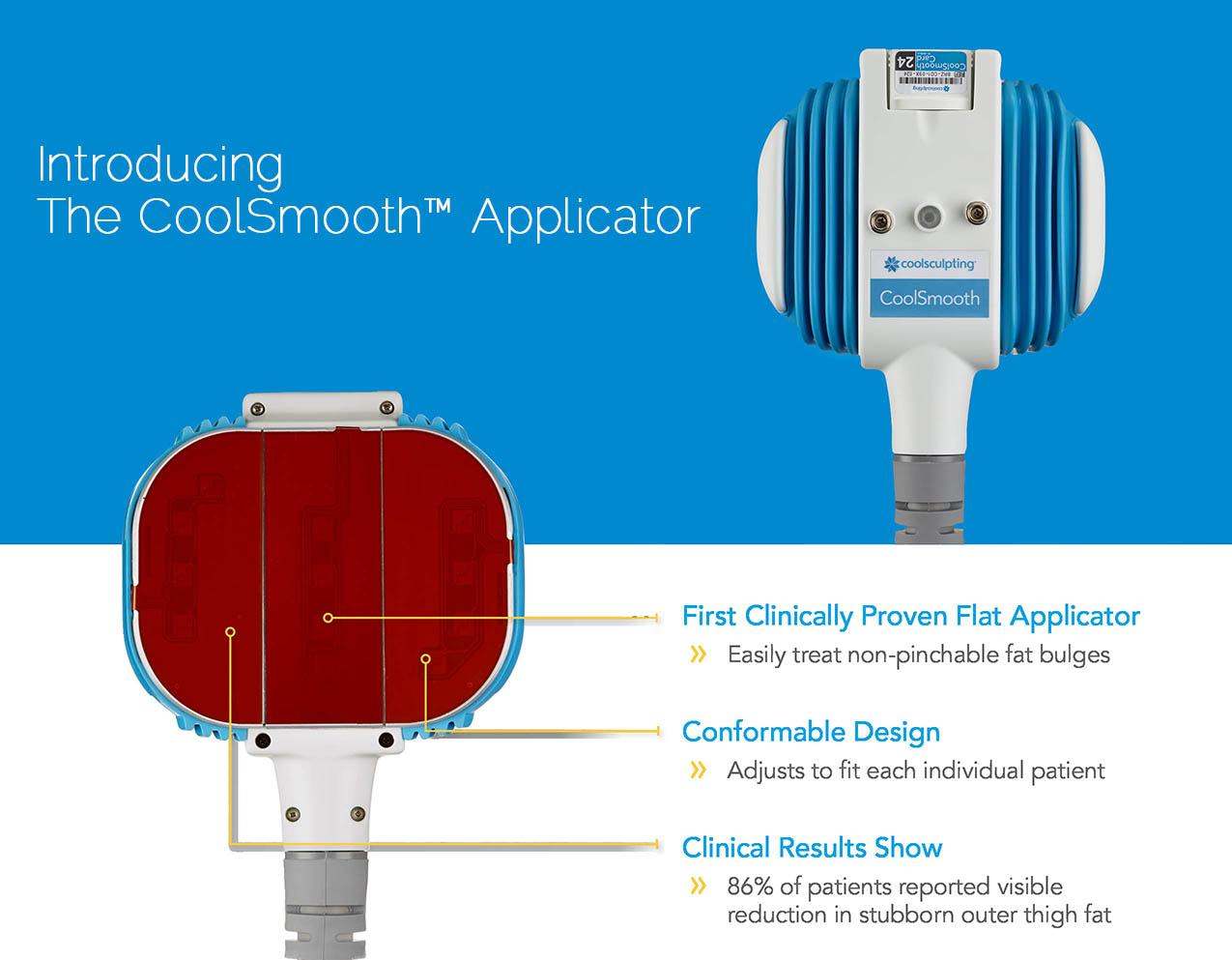 THE DIFFERENCE BETWEEN FAT REDUCTION AND WEIGHT LOSS
It's a common misconception that weight loss and fat reduction are the same thing. They're not.
When we lose weight, our fat cells become smaller, but the number of fat cells remains the same. When we gain weight, those fat cells become larger again.
However, the CoolSculpting procedure actually reduces the number of fat cells in the treated areas. Obviously, fat cells that are no longer there can't get bigger.
And unlike weight loss surgery or other non-surgical weight loss procedures, results from the CoolSculpting procedure are lasting because once the fat cells are eliminated, they're gone for good. Whether or not you weigh less, you'll be thinner and your clothes will fit better, feel better, and Look Better!