The Truth About Labiaplasty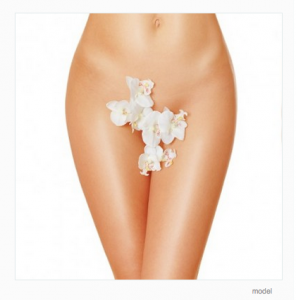 Labiaplasty is growing in popularity nationwide. It offers patients suffering from enlarged or chronically irritated labia minora real and significant results with very little down time. Childbirth and the combined effects of age and gravity affect the vaginal structures. A long or irregular labia minora can become irritated during exercise or intercourse, and patients may feel uncomfortable wearing revealing or tight clothing such as swimsuits and even jeans. Labiaplasty is a safe and effective procedure to address these concerns and provide patients with freedom and confidence…in, or out of their skinny jeans.
Best Candidates for Labiaplasty
Labiaplasty is suitable for nearly all women that experience irregular or elongated labia minora. The surgery is well tolerated, and the recovery is usually brief. Labiaplasty can
Provide symmetry to the labia minora
Reduce the size of the labia minora
Improve personal hygiene
Reduce social anxiety and improve self-confidence
Elongated labia may be linked to genetics, age or lifestyle choices (such as genital piercing). Patients should be in overall good health and have reasonable expectations about surgical outcomes.
Dr. Sarah Mess is one of the few female board-certified plastic surgeons in Maryland. As a surgeon trained in aesthetic vaginal surgery and a female, Dr. Mess understands the concerns that women may have regarding vaginal surgery. Labiaplasty, like any cosmetic procedure, is a personal choice. Some women seek it for personal hygiene or comfort and others for cosmetic reasons. Whatever the case, Dr. Mess provides a discrete opportunity to explore the benefits of this aesthetic procedure.
Preparing for Labiaplasty Surgery
Labiaplasty is typically performed under local anesthesia and takes one to two hours to perform. Dr. Mess excises excessive labia tissue with incisions designed to minimize scarring and maintain important vaginal sensation. As with all surgery patients are advised to stop smoking well before the procedure, as smoking inhibits blood flow and can slow the healing process. Follow this link to learn more about Dr. Mess' labiaplasty surgical technique.
Recovery: What to Expect Following Labiaplasty
As an outpatient procedure, patients can recover in the privacy and comfort of their own home. Dr. Mess will advise you and provide medications and post procedure instructions. Patients should abstain from intercourse and strenuous exercise for four weeks post-procedure. There will be some initial swelling and discomfort, but these symptoms usually resolve themselves within the first two weeks.
How Much Does Labiaplasty Cost?
The total cost of a Labiaplasty consists of several fees, including:
Surgeon's fee
Facility fees
Anesthesia fees
Prescriptions for medication
*Labiaplasty is often combined with other cosmetic procedures, such as a breast augmentation, breast lift, or mommy makeover. This can affect the total cost of the procedure.
Results after Labiaplasty Surgery
The results of a labiaplasty are immediately apparent after surgery is complete and will improve over the coming weeks. Patients are usually thrilled with their results and gain more confidence and freedom after their procedure.  Dr. Mess' patients can expect the results of labiaplasty to be long-lasting if they maintain a healthy lifestyle.
Labiaplasty before and after photos are not available on our website. Photos can be seen in the office during your consultation.
Dr. Mess is certified by the American Board of Plastic Surgery (ABPS). She is also a member of the prestigious American Society for Aesthetic Plastic Surgery (ASAPS) and the American Society of Plastic Surgeons (ASPS). Dr. Mess' extensive training and experience enables her to provide patients with safe and aesthetic outcomes.
To schedule a consultation with our board-certified plastic surgeon, please call us at (410) 910-2350 or fill out our online contact form today. Dr. Mess is dedicated to helping you improve your health and appearance by performing cosmetic labiaplasty surgery.